Women's golf places sixth in Spring Fling
Eagles finish middle of the road in South Dakota.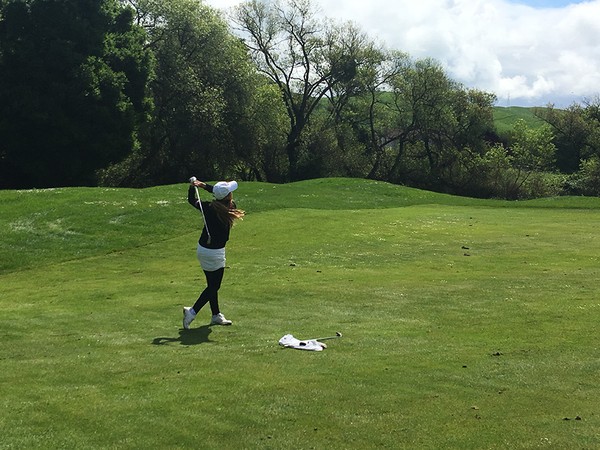 The women's golf team visited Sioux Falls, S.D. for the Augustana Spring Fling on March 15-16. Day one saw the Eagles finish in the top half of the leaderboard with only a few stroke lead on the teams behind them. The Eagles only shot three strokes worse in the second round compared to the first, but a surge from hosts Augustana University South Dakota saw Biola drop to sixth out of 12 schools, placing them in their finishing spot.
LOIBL SHINES AGAIN
Sophomore Jules Loibl continued to lead the Eagles as the team's best all-around performer. She finished the first round tied for 11th with a score of 78 but stumbled on the second day, dropping two more shots to score an 80. Her total score of 158 proved good enough to place her in a tie for 12th overall on the individual leaderboard.
The Eagles had a trio of players finish in a tie for 29th, as sophomore Tori Roeske, freshman Marcel Manalo and freshman Sophia Karnazes all ended up with a score of 165. Each golfer posted a round of 82 and a round of 83, as the group played consistently throughout the tournament.
Sophomore Alexis Gopfert struggled in the first round, posting a score of 89, but she rebounded in the second with a score of 86. Her total score of 175 was good enough for a 49th overall finish out of the 72 competitors.
The team's final score of 653 secured a sixth place finish, which could have been fifth had Augustana not had a 17-stroke improvement in the second round. The team returns to action at the University of California Santa CruzWomen's Invite on March 30-31.