Swim finishes regular season on top
Eagles overcame adversity to beat Chapman at home.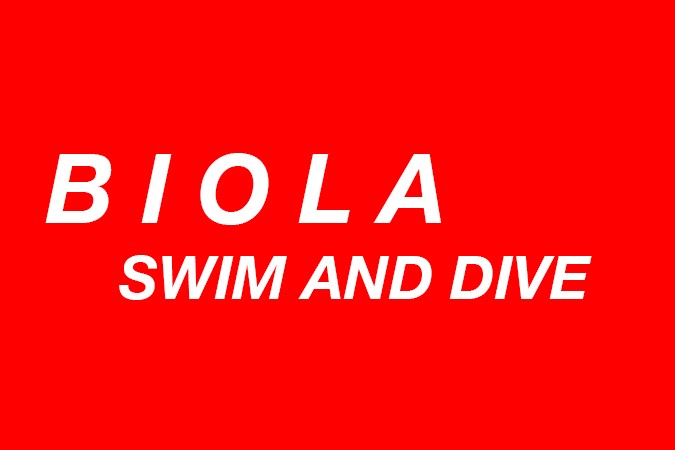 The last time Biola swim and dive hosted a meet on its campus Ryan Kauth was still an undergraduate student at Concordia University of Irvine and Eddie Shepard was years away from stepping down as the Eagles' head swim coach. The Eagles returned to Lansing Pool, their usual practice facility, for their first competition there in over four years on Jan. 27. Kauth patrolled the deck as the Eagles' rookie head swim coach while Shepard, now an associate athletic director, provided commentary for the meet over Biola Athletics' live stream. The Eagles defended their home turf with overall victories for both the men and women against Chapman University.
WOMEN DOMINATE RELAYS, MEN STRUGGLE
The Eagles got off to an excellent start in the first meet of the day, as a relay team comprised of sophomore Rachel Stinchcomb, sophomore Emily Silzel, senior Lisa Tixier and junior Rebecca Brandt took a seven-second victory in the women's 200-yard medley relay. The men attempted to match that result in the same event, but the quartet of sophomore Andrew Benson, sophomore Raymond Kam, senior Daniel Vale and senior Tom Franicevich took second behind a group from Chapman. The outcomes repeated themselves in the women's and men's 400-yard freestyle relays, with the same four women taking first in that event while a men's squad with Benson, sophomore Brixton Barron, Kam and Franicevich lost to their Chapman counterparts by just three-tenths of a second. Kam referenced difficulties in keeping his body loose after the first relay.
"We have a small pool, so we had to warm up at different times," Kam said. "So we were out of the water for like an hour before [the 200-yard medley]… we're all really tight, pretty much like cold turkey."
SEVERAL EAGLES GET INDIVIDUAL WINS
Despite the struggles in staying warm, Kam still took home wins in the 100-yard individual medley and 100-yard breaststroke, while junior Noah Reed won the 1000-yard freestyle over two of his teammates. Meanwhile, Tixier took victories in the women's 100-yard IM and 100-yard breaststroke as well as the 50-yard freestyle. Stinchcomb also won multiple events, coming in first in the 500-yard freestyle and 100-yard butterfly. Brandt came out on top in the 100-yard freestyle while sophomore Bethany Harper won the 200-yard freestyle.
"We knew that we had stiff competition," Kauth said. "On the girls' side, we had already beat them once before so we were confident in what we could do… but the girls continued to compete and they did a great job. On the guy's side, we knew that we're a good team. Even though we have smaller numbers, we still compete really, really hard and I think that we're keeping it really, really close."
Kauth and the Eagles will now turn their attention to the Pacific Collegiate Swim and Dive Conference championship meet at Splash! Aquatics Center in La Mirada, Calif. from Feb. 14-17. Ten Cornerstone Cup points will be awarded to whoever finishes higher in that meet's team rankings between Biola and Azusa Pacific University.
About the Contributor
Austin Green, Managing Editor
Austin Green is a junior journalism major who was first among his friends to predict that LeBron James would sign with the Los Angeles Lakers. When not focused on school or work, he enjoys watching sports, going to the beach or coffee shops, and hanging out with the guys on his dorm floor.

[email protected]



I laughed the first time I heard a former editor-in-chief use the line "once you join the Chimes, you never really leave." Now in my third year here, it turns out...