Guy chosen as new dean
Despite a lengthy selection process involving a dropped candidate, fine arts will have a dean in July.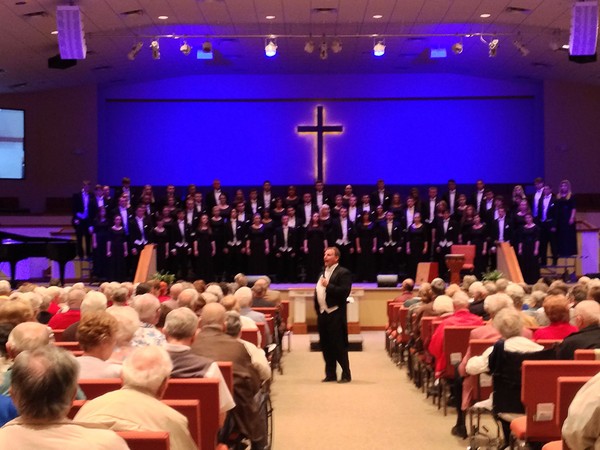 After searching for a suitable candidate for over a year, administration has selected Todd Guy to begin as the dean of the School of Fine Arts and Communication in July 2018.
THE RIGHT GUY FOR THE JOB
The dean search committee recognized Guy, who served as the interim dean of the School of Arts & Humanities at Indiana Wesleyan University, as a potential final candidate for the position upon his first campus visit, according to provost and senior vice president Deborah Taylor. Following the process of choosing from 110 candidates, Guy went before the committee in fall 2017 after undergoing extensive interviews with faculty and staff, as well as a doctrinal review.
"His interaction with various groups on campus and his humble, caring approach was evident immediately… He loves students and enjoys developing new programs for them. Additionally, he has a deep care and concern for the disciplines within Fine Arts and Communication and has wonderful ideas to help the [School of Fine Arts and Communication] grow and develop programs for our students," Taylor said in an email statement.
Guy believes his experience as interim dean overseeing multiple subjects, including music, art, communication, and journalism, will help him to enhance existing programs, form new majors, and create areas of convergence between disciplines.
"Obviously there are so many great programs there already," Guy said. "But I think what's important is bringing leadership to a new school and seeing how all of those parts, those disciplines can actually be molded together and they can transect. So working in some cross disciplinary areas… are things that I think are exciting and that we can do."
Guy's selection comes later than initially expected, according to Taylor. Administration previously considered another candidate for the position after sifting through 155 applicants in fall 2016. However, during the final stages of the selection process, the candidate withdrew due to personal reasons in spring 2017, causing the search to begin again the following semester.
"The withdrawal of a final candidate in 2016-17 caused this search to go into an additional year, which is a bit unusual. The desired timeframe is within an academic year; however, it is very common for a dean search to take longer than a faculty search," Taylor said in an email statement.
TRANSITIONING INTO THE ROLE
After Guy arrives to Biola, current interim dean of fine arts and communication Jonathan Puls will move to an associate dean position, helping Guy transition into his new role by holding a series of meetings in July.
"I'm both excited and glad for the new leadership, also thinking about the handing off [of] some of the complexities of the job," Puls said. "You get a lot of mixed emotions. There's a lot about the job that I've enjoyed, a lot that's been really challenging, so handing some of the complexity off to somebody else is both exciting and complicated—that's really the word."
Puls believes Guy will have the opportunity to build an identity for the School of Fine Arts and Communication as the cinema and media artsdepartment becomes its own school with a dean of its own in July, and administration seeks to launch a new fundraising campaign in January 2019.
Guy also believes connecting with students will allow him to better fulfill his role as an administrator. He plans on visiting classes to observe the faculties' teaching styles and to hold listening sessions with students to hear their experiences.
"We're so excited. I feel like I'm already there in mind and spirit, I'm just not there in body yet," Guy said.