Old story speaks to modern issues in "Astro Boy"
"Astro Boy" is charming and thought provoking, but too often stoops to using stereotypes.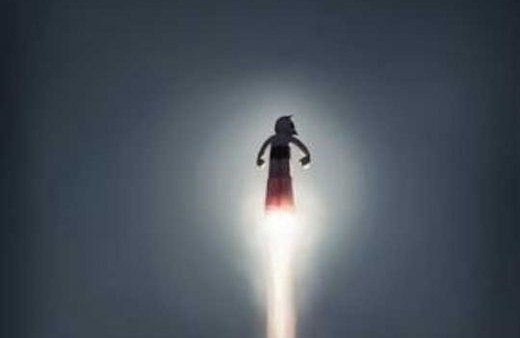 With new scientific breakthroughs and advances in technology made every day, the world around us begins to look more and more like something from a 1960s sci-fi flick. The things we use all the time and take for granted were mere dreams not twenty years ago. We clone animals and build robotic limbs to replace those lost by an amputee. As we are faced with ethical dilemmas today in our ever-changing world, who knows what questions our future holds. It is to that future and those questions that we travel to in "Astro Boy," a computer-animated film directed by David Bowers.
The film opens in a future where the elite upper-class have turned a blind eye to their decaying, polluted planet by building a floating mountain on which to live. This is home to the head of the Ministry of Science, Doctor Tenma, and his genius son, Toby. The story begins with Toby dying in a terrible accident and a much-bereaved Tenma building a robot duplicate to replace his son. Tenma soon realizes, however, that his creation won't fill the hole his son left behind and disowns him, leaving the robot to fend for himself in an increasingly hostile world.
"Astro Boy" is based on a manga comic book series from the 1950s. Many television shows have reworked the story across the decades, which shows the lasting impact of Toby's tale. Estrangement from one's family is a fear everyone can sympathize with, and the questions asked of the audience are powerful ones: What constitutes humanity? How much importance should be placed on social status? Enough to separate families? The real brilliance of the manga, created by the "Father of Anime," Osamu Tezuka, is that none of these questions are answered outright.
The character of Toby/Astro Boy is wonderfully engaging on the screen. The big eyes and little mouths characterized in anime can be distracting to a western audience, especially if the characters are any less than captivating. Fortunately, Toby serves as a protagonist the audience can cheer for and love. From his more mischievous moments to his heroic showdowns, Toby's innocence and resolve shine through clearly against the foil of a collapsing society.
Sadly, director David Bowers misses the boat on other characters. Perhaps the most significant is the antagonist General Stone. Bowers paints this sinister character as a ridiculous, pouty politician out to ruin everyone else's day, and by doing so is out to destroy civilization. Bowers' lack of subtlety in developing this character is best revealed through one of General Stone's political banners: "Let's NOT vote for change." Really? Was fashioning a realistic bad guy too much work?
Instead, Bowers stooped to the level of fleeting pop-culture references and insincere stereotypes. He thus violates a timeless story by tying it to a single moment in time. Animated films (as well as science fiction films) have the amazing potential to transcend the time in which they were made. So when movies like "Astro Boy" make such enduring statements, only for the director to throw a wrench in the works, the audience is left to imagine how good the film could have been.
How can anyone take Osamu Tezuka's powerful metaphors about culture seriously when the antagonist is dancing about the screen like a mindless jester?
"Astro Boy" has so much potential. Built on a classic, universally human tale, this film could have been breathtaking. Nevertheless, even the best of stories can't hold their own against a bad storyteller. "Astro Boy" is a quiet film with mature themes and questions, but it is, in the end, a film innately flawed by its storyteller.