How safe is Biola from the swine flu?
As headlines around the globe tell of the recent swine flu pandemic, Biola students don't need to get too anxious, health center officials say.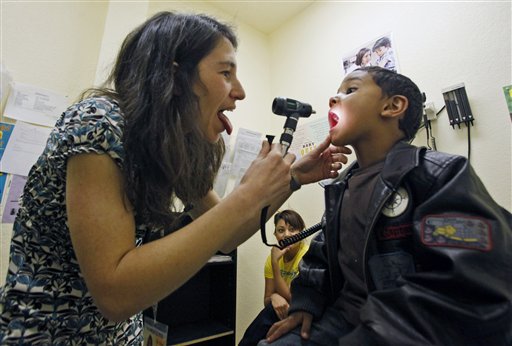 As headlines around the globe tell of the recent swine flu pandemic, Biola students don't need to get too anxious, health center officials say.
Although this is the busiest time of the year on campus for the flu, no unusual spikes have been reported, according to Kristin Phelps, director of Biola's Health Center. Fewer than five students have been checked for swine flu and all cases were dismissed.
The health center is taking precautions to ensure students' safety, and with residence life has created a thorough plan to implement if someone on campus contracts swine flu.
"We have issued alerts to all faculty, students and staff and are working at keeping in contact with parent relations, residence life and our administrative contact," Phelps said.
The best precautions to take, according to Phelps, are to cough into a tissue that can be thrown away, wash hands thoroughly throughout the day and use hand sanitizers before eating.
The disease, dubbed swine flu due to the viral strand being found most in pigs, has resulted in inconveniences for other universities across the nation. At Slippery Rock University in Pennsylvania, 22 senior students and two faculty members returning from a teaching-experience trip to Mexico were barred from graduation ceremonies. Other students in Colorado have been sent home for symptoms or just visiting Mexico.
While experts on disease prevention have said many have overreacted, people still need to be vigilant, said officials from the Center for Disease Control's Web site. Monitor your health if you've been traveling in a high-risk area, and quarantine your family if you show symptoms, especially a fever above 100 degrees, cautioned the CDC.
There have been 245 reported cases and one death in 30 states, according to the CDC. Global officials have recorded 898 cases in 18 countries, with numbers climbing daily, according to the New York Times. The CDC said the epicenter of the disease is Mexico, where over 560 cases and 20 deaths have been confirmed.
The CDC confirmed Saturday the first three cases of swine flu in Los Angeles County. Dr. Jonathan E. Fielding, Los Angeles County's director of public health, said the virus was found in a Cal State Long Beach student who had flu-like symptoms.
Some on Biola's campus seem to have cynical views on swine flu because of the media hype it has received, judging from Facebook statuses joking about the hysteria over swine flu.
"Swine flu is just a fad topic …" said Chris Onesto, senior. However, he planned to take precautions. "Now that the first cases have been reported near Biola, I am going to make sure to keep my Purell close and wash my hands more."
Despite Sunday's statement from Mexican Health Minister Jose Anel Cordova that the epidemic is now in the declining phase, the World Health Organization said people should remain cautious.
While people are experiencing anxiety over the possibility of contracting the disease, many doctors are seeing patients that have the normal flu that occurs this time of the year. Doctors have taken precautionary steps to make sure the disease doesn't spread by requesting all patients experiencing flu-like symptoms to first be interviewed over the phone before being allowed to come into the office. Doctors often require possible carriers of the flu to quarantine themselves until the symptoms subside.