In Tiger we trust
Over the past few years, professional sports have seen many of its heroes fall into a desolate pit of shame. Whether it was steroid use or other disastrous life decisions, these once heralded athletes have erased their names from ever holding the title, "The Face of Sports."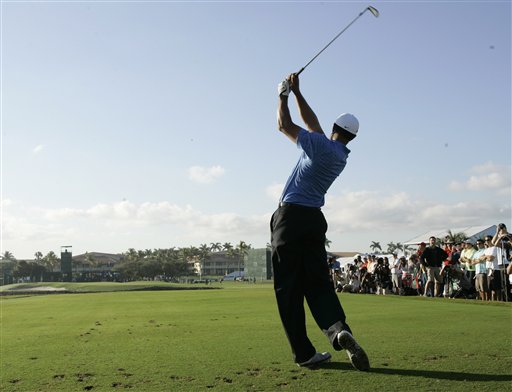 Over the past few years, professional sports have seen many of its heroes fall into a desolate pit of shame.
Whether it was steroid use or other disastrous life decisions, these once heralded athletes have erased their names from ever holding the title, "The Face of Sports."
And their reputations: tarnished faster than American Idol's Simon Cowell could tell one 2007 contestant, "You sounded like Cher after she's been to the dentist."
Less than a month ago, Major League Baseball superstar Alex Rodriguez admitted to using steroids for a period of three years. Check him off the list.
Before Rodriguez, 2008 U.S. Olympics hero, Michael Phelps, was slammed by the media when a photo surfaced of him smoking marijuana at a college party. It's hard to imagine a bong-hitter being the face of professional sports.
But the list goes on. Another former Olympian, Marion Jones, recently admitted to using steroids at the 2000 Olympics in Sydney – and was forced to forfeit all five medals she won there. Oh yeah, and she was sentenced to six months in jail.
In 2007, National Football League idol Michael Vick began his extended stay in the slammer after it was found he owned an elaborate dog fighting complex.
Also garnering Debilitated Character Awards this century: biker and suspected doper Lance Armstrong, along with baseball sluggers Mark McGwire and Barry Bonds.
But seriously, who is left in American professional sports to rightfully tag, "The Face of Sports?" The one fans look up to, trust and who has their respect?
While a still enticing list includes stars like LeBron James, Kobe Bryant, Larry Fitzgerald, Roger Federer and Rafael Nadal, none quite compare to one athlete in particular.
Eldrick Tont Woods – or "Tiger," as he's better known.
Woods, who has been out of competition for almost a year, is set to make his formal return to the PGA Tour today in the WGC-CA Championship at Doral, Fla.
Tiger has an astonishing resume, including 14-career major championship wins – the second most all time – and his lean, 185-pound frame won't ever bring up much doping suspicion.
After capturing the U.S. Open in June of 2008, Woods sustained an injury to his anterior cruciate ligament that required surgery. Woods had been out completely since then, until taking part in a tune-up match play event in late February.
"I think it just takes reps, rounds, being in a competitive environment and competing again," Woods said to ESPN.com. "I've only played basically … two tournaments in what, 10 months. Not a whole lot of golf."
If Tiger can rebound with a solid performance at Doral in his first full tournament since the injury, there should be little question as to his presence over all professional sports.
If he wins it, there should be none.
Tiger Woods, "The Face of Sports."