Chimes Athlete of the Week: Swim's Lisa Tixier
One of Biola's most decorated athletes start new season on fire and earns this week's athlete of the week.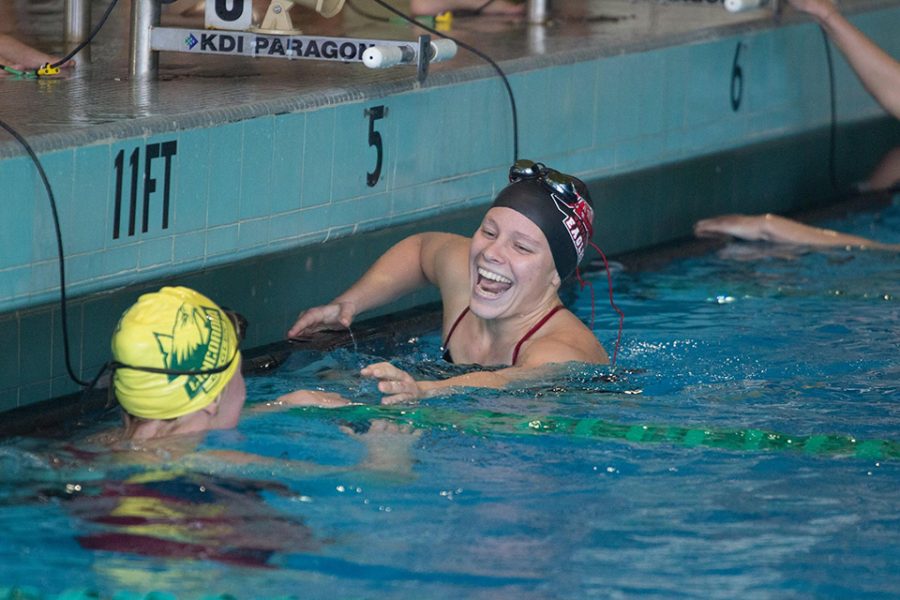 Even though the Eagles' 2017-18 swim season has just begun, senior Lisa Tixier already looks poised to have another record-shattering campaign. Tixier, who won National Association of Intercollegiate Athletics Female Swimmer of the Year during a breakout junior campaign, has picked up right where she left off. Unfazed by a new competition level in NCAA Division II and a sudden coaching change during preseason, Tixier has already cast aside any lingering doubts of remaining the Eagles' best swimmer. After finishing with three top-10 national times in Biola's first meet of the season, Tixier recorded four individual race wins during the Eagles' weekend at Mills College in Oakland, Calif. on Oct. 27-28. Most of her success has come in the freestyle, as several of her best times this year have come in either the 50-yard free, the 100-yard free or the 200-yard free. She has also played a big role in relay teams, highlighted by when she anchored a quartet that won the women's 200-yard medley relay on Oct. 27. For her efforts, Collegeswimming.com named Tixier DII Women's Swimmer of the week, adding yet another honor to her incredible collection. At this point in her career, it became less of a matter of if but rather when Tixier would receive her second career Chimes Athlete of the Week nod, and for the superstar senior, that time is now.
About the Writer
Austin Green, Managing Editor
Austin Green is a junior journalism major who was first among his friends to predict that LeBron James would sign with the Los Angeles Lakers. When not focused on school or work, he enjoys watching sports, going to the beach or coffee shops, and hanging out with the guys on his dorm floor.

[email protected]



I laughed the first time I heard a former editor-in-chief use the line "once you join the Chimes, you never really leave." Now in my third year here, it turns out...