Behind the Scenes: Kip Henderson brings wide inspiration through comicbooks
Henderson uses his artistic talent to glorify God.
Junior cinema and media arts major Kip Henderson not only has an eye for the world building involved in screenwriting, but also has a God-given talent and passion for the thoughtful undertaking of drawing physical worlds as well. He started drawing at the ripe age of five, on a dirty teal-colored desk. There, he developed the spitting image of a Dr. Seuss character that his father deemed a "masterpiece," as the most loving father would. This shaped a new frame of thinking for Henderson, one in which he saw each and every one of his pieces as little masterpieces in their own merit.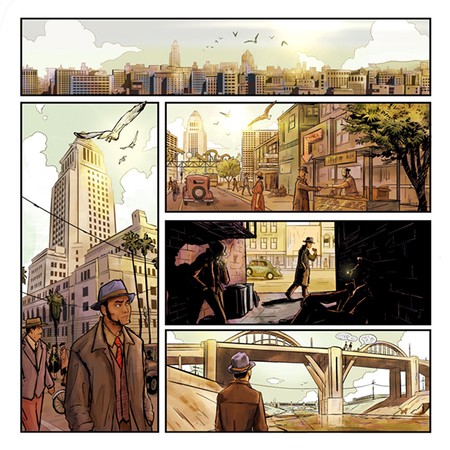 Photo Courtesy of Kip Henderson
hard work and perseverance
With this new outlook he adopted a beautiful way of creating art. He felt extreme pride for the work he produced at the time, but would look back and realize his art did not hold up as well as he thought it would. However, his attitude towards his art got him to where he stands today, and where Henderson stands today proves an impressive place.
Henderson currently works on a comic book he pitched to alum Zach King. His comic explores the life of Zach's fictional great-grandfather, the magnificent magician Zachariah King, and his adventures with the FBI in the 1930s. He enjoys working with King and his team.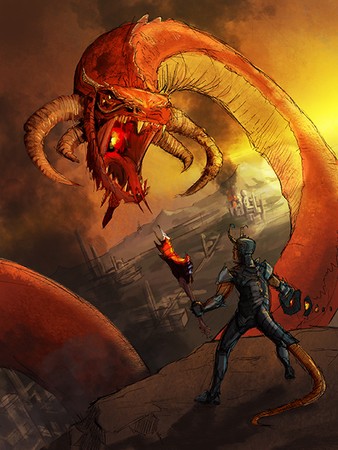 Photo Courtesy of Kip Henderson
"My favorite part about working at King Studios is the amazing community there. I love that I get to go into the studio and be a part of a community of hard-working individuals collaborating to produce creative and fun content for millions to enjoy," Henderson said.
As a way of reaching people, Henderson's comic will release in the spring free of charge on Webtoons. Each project comes out with extreme hard work and perseverance. The initial development of the comic happened in January, and then Henderson pitched his blooming idea to King near the end of the month. After receiving the go ahead on the project, Henderson worked on the script section of his comic throughout the summer, and finally started producing the pages at the beginning of this semester. On average, each page has taken him 23 hours.
'As I am God's handiwork'
"It's my prayer that when the comic is released, it will be a testament to the glory of God. As I am God's handiwork, anything that I create points to wonder of the true Creator," Henderson said.
In the same vein, he also hopes that when people see his art, they recognize the absurdity that somebody like him could do that in his own power, and because of such an absurdity, conclude that we must serve a magnanimous God. He shares his favorite verse, which speaks to this same idea.
"But he said to me, 'My grace is sufficient for you, for my power is made perfect in weakness.' Therefore I will boast all the more gladly about my weaknesses, so that Christ's power may rest on me. That is why, for Christ's sake, I delight in weaknesses, in insults, in hardships, in persecutions, in difficulties. For when I am weak, then I am strong," 2 Corinthians 12:9-10.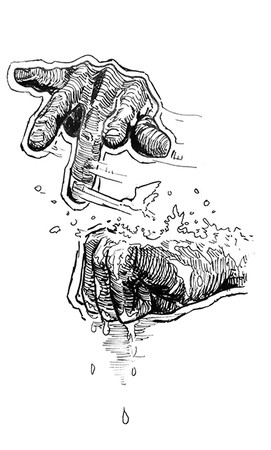 Photo Courtesy of Kip Henderson
Henderson's art ranges from superhero characters to the art he creates for one of his favorite projects called Inktober. Henderson brings reassurance to the fact that art in this temporary world can reflect God's handiwork. Through his work, he brings so much light to a God who should be forever magnified.