"The Muck" showcases cultural diversity
The Muckenthaler Cultural Center in Fullerton displays South Korean art for no cost.
The Muckenthaler Cultural Center in Fullerton frequently showcases a vast array of diverse and appealing events. Located at 1201 W. Malvern Ave, this hidden gem of culture and entertainment goes almost unnoticed as countless cars drive past it everyday. Even though it remains unknown to many students, it still serves as a fantastic way to experience a variety of different cultural events. From art to live music, "The Muck" proves itself a special and accessible way for students to experience other cultures through entertainment.
green beauty
As a current example of this, the Ewha Womans University has put on the Nomkee Jun gallery. The university is very prestigious in South Korea with an alumni chapter right here in Southern California. Nomkee—which means green beauty in Korean—is the university's college of art's alumni association and they put on an annual art gallery at various locations in Los Angeles.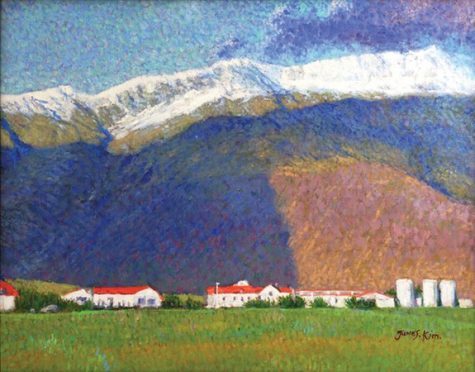 Photo Courtesy of Jinsong Kim
After starting in 2010, Nomkee had their first gallery tour in 2011 and they have showcased their work ever since. The gallery mainly consists of painting in the style of Minhwa—Korean folk art. The art represents a unique perspective on American culture in that it comes from a Korean point of view. Their work offers a blending of the two cultures by using a Korean style to represent some of the sights in America, such as Bryce Canyon and Carlsbad, as well as other countries. Apart from the paintings, the gallery consists of other styles of art such as photography and ceramics.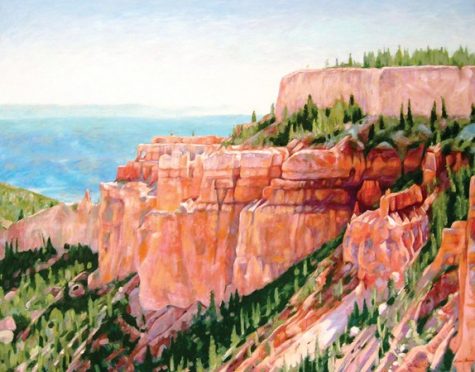 Photo Courtesy of Soonju Hwang
Focusing on culture
Janet Seo, president of Nomkee and curator of the gallery, explained how as a non-profit association, the artists have more time to focus on their families without all the work of a full time artist. Seo also mentioned how Nomkee puts displaying their art and cultivating their talents ahead of the commercial aspect of the gallery. With this goal in mind, they were lead to the Muckenthaler Cultural Center who focuses specifically on cultural aspects rather than commercial ones.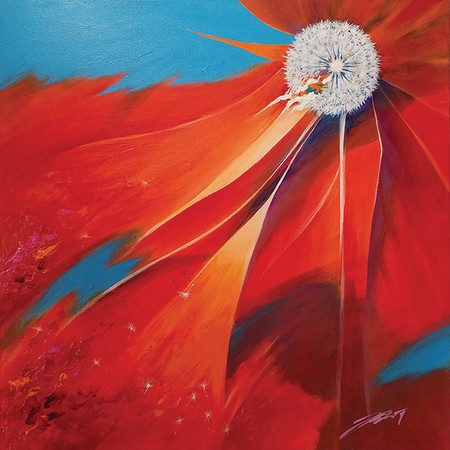 Photo Courtesy of Janet Seo
One major benefit of this culture versus commercial approach is that the gallery is free. There is no charge to go and to see their work. The Nomkee Jun gallery serves as a fantastic way to see cultural art nearby and free of charge. Not only that, but the Muckenthaler hosts a wide variety of different cultural events this semester such as a Korean music concert and a Dia de los muertos fiesta. This affordable and nearby cultural center definitely deserves being checked out.