Beyond the Bubble: When the earth trembles
Two earthquakes shake southern states in Mexico.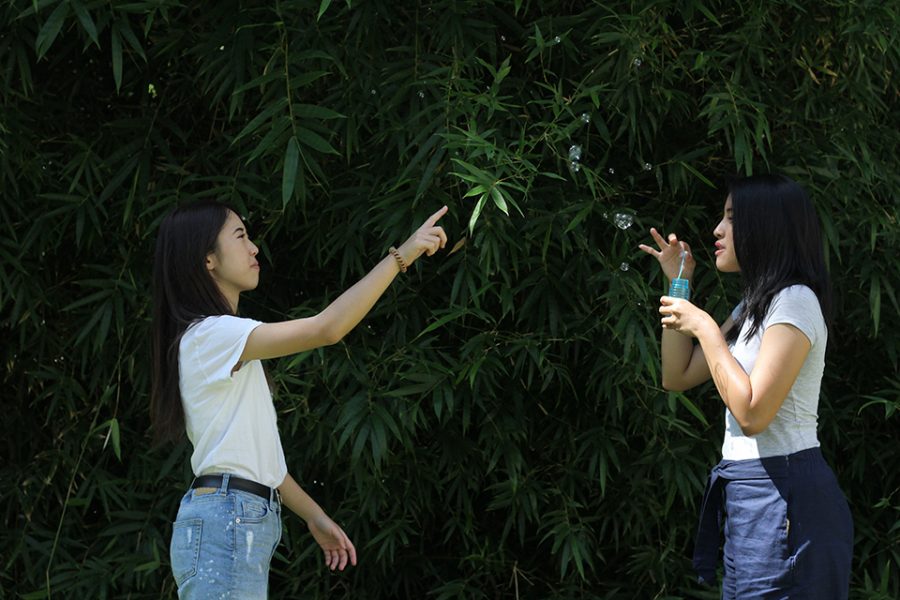 "It's as if it had been bombed," said Oscar Cruz Lopez, Mexico City's municipal secretary, to the New York Times.
Devastation wrapped in rubble
Central and southern Mexico sit in rubble after getting hit by two high-magnitude earthquakes within days of each other, one of which fell on an eerie anniversary.
A few days prior to the 32 year anniversary of Mexico's strongest earthquake in history, a 8.2 quake hit just before midnight on Sept. 7 in the southern states of Oaxaca and Chiapas. The day of the anniversary, a 7.1 quake struck Mexico City on Sept. 19.
The first quake destroyed a 19th century city hall and a hospital in Juchatan de Zaragoza, prompting staff to move patients to a parking lot and work by the light of their cell phones, according to the New York Times. It was strong enough to force evacuations 450 miles north in parts of Mexico City and cause tremors in Guatemala. Over 60 deaths have been recorded to date.
The second caused a school in Mexico City to completely collapse, killing over 30 children and injuring over 60 more. The death toll has climbed to over 200 deaths to date.
Rescues have continued in surrounding areas as foreign aid flows in. However, these efforts have been limited due to the series of natural disasters which have taken place in recent months as well as those expected to come in the next few weeks.
the unknown
President Donald Trump tweeted on Wednesday in response: "God bless the people of Mexico City. We are with you and will be there for you."
As Mexico and other Caribbean nations prepare themselves for more natural disasters, the Student Missionary Union has begun adjusting their trips this winter break. Using research from the staff and trip leaders, they are in the process of advocating to the Missions Assessment Risk Committee for two trips to Mexico and one to Costa Rica.
Despite the difficulties and facing the unknown, junior intercultural studies major and global missions coordinator Colton White believes these events provide more opportunities to share the gospel with those in pain.
"It gives us, if anything, more urgency to go to those places. I think we as Christians are called to places where disaster has struck," White said. "I think sending prayer is something we are called to do daily… but also picking up the pieces that they can't and being there to be a good neighbor and be a good representation of what Christ would want us to do in those situations."
About the Writer
Jana Eller, Office Manager
As a senior intercultural studies major, Jana Eller loves stories, serving people and having lots of adventures. She can never pass up a good boba run and has a slight obsession with cows.

[email protected]



I came into college as an intercultural studies major with a faint interest in writing and journalism. After freelancing my first story, I fell in love and began building my way up through the ranks, holding multiple editorial positions along the way. After working on staff for...