Coordinators promptly present conference subject
Students get time to contemplate the Holy Spirit ahead of first Torrey Conference session.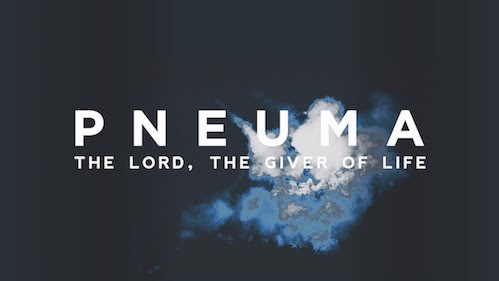 Spiritual Development released this year's Torrey Conference theme, "Pneuma", in an email on Sept. 11, almost a month before the event in order to encourage preparatory student discussion.
students need more time
The sessions this year will feature topics on the transformative power and presence of the Holy Spirit in the lives of believers, with New Life Church associate senior pastor Glenn Packiam leading the first session. While in previous years coordinators revealed the theme a few days prior to the initial conference, Spiritual Development decided students needed more time to prepare themselves for engaging with the message.
"I think one of our goals this year was to make Torrey more user-friendly. We wanted students to get information as information comes in. We want to make sure that Torrey Conference is accessible and is something that people are aware of," said Megan Collins, Torrey coordinator and senior Christian ministries major. "But we also want there to be excitement and opportunities for conversations even before the conference starts."
Torrey coordinator and senior communication science and disorders major Raeann Lopez believes the announcement of the theme has already sparked conversations amongst students and their professors about the Holy Spirit. She explained that one of her classmates asked the professor about the subject, prompting others to participate.
a variety of perspectives
"After that question was asked, more students in the class kept raising their hand talking about it," Lopez said. "It was really interesting to see how that is something that Torrey Conference is able to bring up."
Coordinators will offer an additional location near Fluor Fountain for breakout sessions. The increase in available seating will eliminate the need for morning sessions on Metzger Lawn, which can quickly become uncomfortably warm, according to director of chapel programs Lisa Ishihara. The number of sessions will also allow students to hear from a variety of perspectives about a subject somewhat neglected.
"We don't often spend a focused time on the Holy Spirit. I think we really highlight the work of the Father, we very much ground ourselves in the work of the Son and now we get to focus on how the Holy Spirit lives and works in us today," Ishihara said.