Athletics gears up in style
Biola has entered into an exclusive apparel contract with Adidas for all its athletic wear.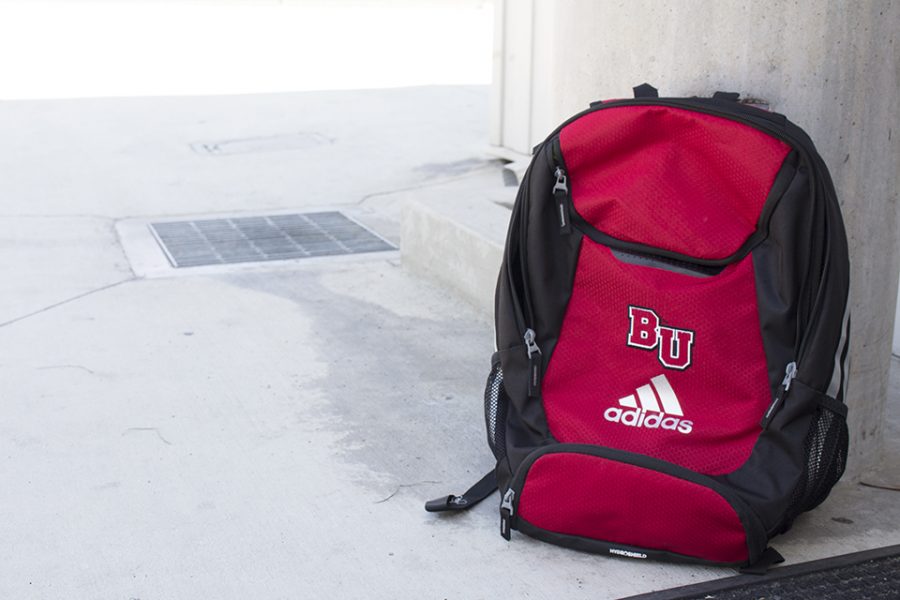 As Biola Athletics starts a new era in the NCAA, its athletes — and other members of the campus community — are sporting a new look. Biola finalized a contract in February that makes Adidas the school's official athletic apparel provider. The three-year deal came into effect with the start of the 2017-18 school year and marks the first program-wide apparel contract in Biola history.
That official feeling
Sophomore women's soccer player Sierra Miller appreciates the new, unified approach.
"[The different sports] have always been under different brands, so it just feels more official now," Sierra said. "It just feels really cool, like all the athletes are united now."
The search for an apparel deal became more of a priority once Biola announced its intention to move into Division II of the NCAA, according to athletic director Bethany Miller. However, Adidas reached out to the school first.
"When the institutional decision was made to pursue NCAA Division II membership, we were approached by Adidas about a partnership," Dr. Miller said. "We also researched Under Armour and Nike and had a bit from each of them regarding what kind of partnership we would have."
The stronger branding of the NCAA compared to the Eagles' former affiliate, the National Association of Intercollegiate Athletics, allowed Biola to receive more competitive offers from each of the three brands, according to Bethany.
Thrilled with Partnership
So far, athletes have been thrilled with how their revamped uniforms feel on the field.
"They feel super awesome," Sierra said. "They just feel new, it's like a nicer material. You can definitely tell the difference."
The new contract does not just impact student athletes, however. Athletics is in the process of making Adidas-sponsored T-shirts for the student body and even President Barry Corey walked around campus on freshman move-in day sporting a red Adidas polo.
"This was an institutional move and not just the Athletics Department on its own," Bethany said. "We're thrilled with the partnership. We think that having the Adidas brand… helps to have a uniform look for our athletic department and for our institution that makes us a little bit more recognizable as we travel across the country and across the globe representing Biola."
About the Writer
Austin Green, Managing Editor
Austin Green is a junior journalism major who was first among his friends to predict that LeBron James would sign with the Los Angeles Lakers. When not focused on school or work, he enjoys watching sports, going to the beach or coffee shops, and hanging out with the guys on his dorm floor.

[email protected]



I laughed the first time I heard a former editor-in-chief use the line "once you join the Chimes, you never really leave." Now in my third year here, it turns out...