Eagles bite Gators for fourth win of season
Volleyball continues to impress in four-set victory over SF State.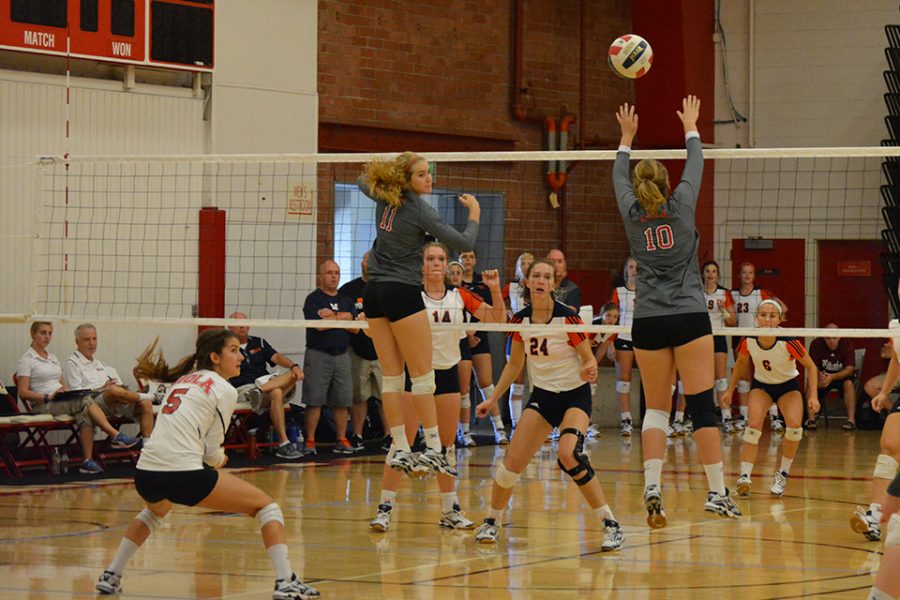 Volleyball continued play in Northern California Thursday, taking on the San Francisco State Gators for the second matchup between the two teams this season. Much like their first match, the Eagles came away victorious, taking the win in four sets yet again.
The Eagles and Gators battled back and forth in a tight first set, with Biola ultimately taking it by a score of 25-22. The second set proved more of a challenge as the Gators claimed a 26-24 win to knot it up at one set apiece. Similar to how their season has gone so far, the Eagles found their groove in the third and fourth sets, catching fire in the third set especially. They cruised into a commanding 25-13 win, dominating every facet of the game. They then finished strong in the fourth set by taking it 25-15 to win the match 3-1.
An impressive effort from redshirt sophomore outside hitter Sabrina Winslow led the offense. She racked up 15 kills on the match to lead the team. Redshirt freshman outside hitter Savannah Hilde followed with 12 kills, while junior opposite hitter Karly Dantuma continued her strong play with eight kills in the match.
On the defensive side, freshman middle blocker Bekah Roth had a stellar effort with a dominant nine blocks. In the back row, senior libero Tess Van Grouw continued to pick up everything, racking up 27 digs.
Freshman setter Vanessa Garcia had yet another impressive effort against the Gators, putting up 21 assists, followed by junior setter Brinsley Beresford with 13. The combination of the two setters fueled a nearly unstoppable offensive attack as the Eagles hit well all match.
The Eagles improved to 4-1 on the season and will return to action on Sept. 8 in San Francisco, Calif. against Cal State Monterey Bay.
About the Writer
Joel Ashor, Sports Editor
Joel Ashor is a junior broadcast journalism major with a love for sports, friends, and history. Joel is a Notre Dame football, Angels baseball, and Boston Celtics fan.

[email protected]



Growing up in the small city of Santa Maria, California as the youngest of four boys, I was always surrounded by things much earlier than normal, due to the fact that I experienced things through my much older brothers. One of the things I experienced was sports, and when I started watching...