Alabama megachurch blurs line between church and state
Briarwood Presbyterian Church should reconsider establishing their own police department.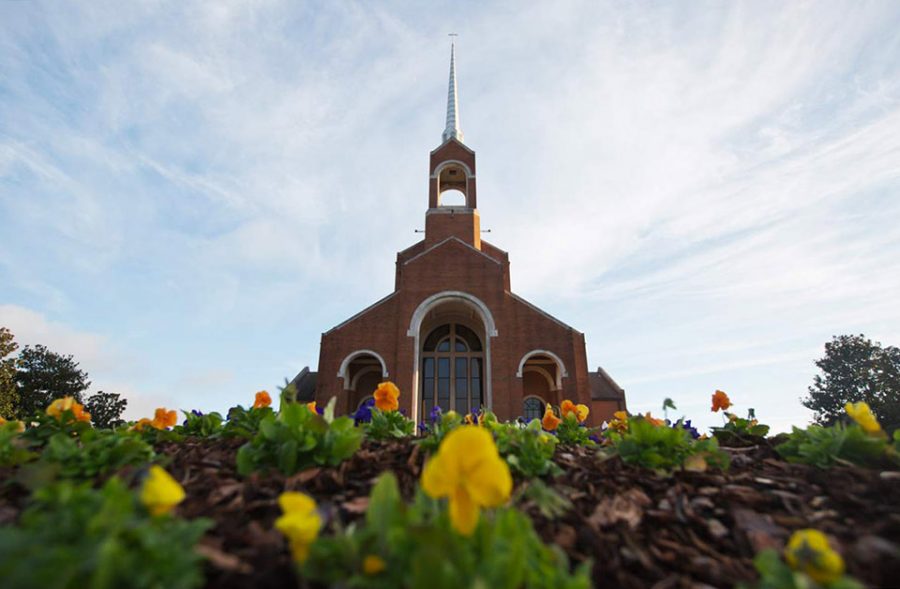 Justin Yun, Writer
May 3, 2017
The separation of church and state, a fundamental cornerstone of American democracy, became murkier this month when the Alabama Senate passed a bill allowing Briarwood Presbyterian Church to establish its own police department consisting of deputized officers. The megachurch's complicated predicament is not only indicative of a possible violation of the Constitution but also reflective of how numerous American megachurches are losing the purpose of their existence.
Lack of oversight
Briarwood is not the first church to have its own police force. According to CBS News, the Washington National Cathedral located in the nation's capitol has 18 officers to provide security. In a conservative state, Christian churches wield a considerable amount of influence on state politics and megachurches are not an uncommon staple of the American landscape. The Alabama State Senate passed Senate Bill 193 with a vote of 24-4 — a bill allowing Briarwood the ability to "appoint and employ one or more persons to act as police officers to protect the safety and integrity of the church and its ministries." According to the New York Times, Briarwood has been described as a "giant institution with more than 4,000 members and 40 ministries, including schools for students from preschool through grade 12."
After reaching out to Briarwood Presbyterian Church on two occasions, The Chimes was unable to make contact with an official from the church. A Washington Times article quotes Briarwood church administrator Matt Moore citing past shootings such as Sandy Hook as justification for having police officers on its campuses. Every church should and do have the right to protect themselves, however, the state should be concerned about the lack of oversight. SB 193 requires every police officer employed by the church to "be certified by the Alabama Peace Officers Standards and Training Commission" and "shall be restricted to the campuses and properties of Briarwood Presbyterian Church." The officers will "be charged with all of the duties and invested with all of the power of law enforcement officers."
Free to be poor
The American Civil Liberties Union of Alabama is concerned that the establishment of a police force is a violation of the First Amendment. The bill, however, needs a signature from the state governor in order to be implemented. It is understandable for churches to have their own security teams to ensure a safe environment at their respective church but the creation of a police department vested with the powers the states provides law enforcement is indeed concerning. It is probably a location with many people needing some sort of security but this problem is more reflective of megachurches and large and bloated church hierarchies.
Churches do not need expensive entertainment centers and facilities in order to preach the gospel and serve broken people who congregate to cultivate a relationship with God. Late theologian and social activist William Stringfellow wrote in a book called "My People Is the Enemy" about how "the Church must be free to be poor in order to minister among the poor." According to Stringfellow, "The Church must trust the Gospel, except the power to apprehend and the courage to reveal the Word of God as it is already mediated in the life of the poor."
Pastor Tim Suttle describes the megachurch in a Huffington Post article "like an athlete on steroids." Reflective of a culture saturated by instant entertainment and consumerism, churches should be places of worship and healing — not multimillion dollar facilities needing their own police department.