Baseball stuns Royal in slugfest
With four home runs, the Eagles continue their climb up the conference standings against Hope International University.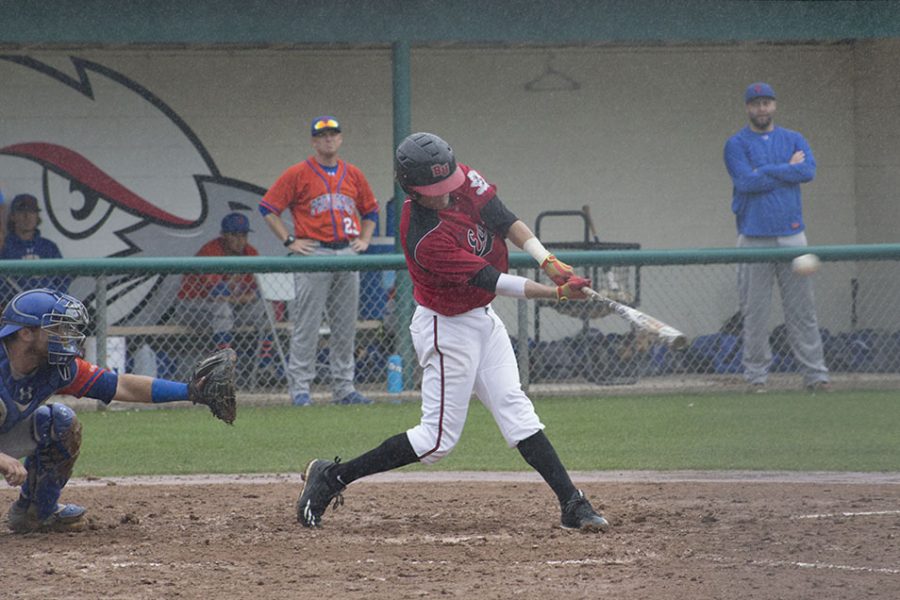 Keaton Moore, Writer
March 27, 2017
While making Eagles Diamond look tiny with a combined six home runs, Biola opened their three-game series against Hope International University with a 10-3 victory, ending their opponent's eight-game winning streak. Although the Royals remain in third place in the Golden State Athletic Conference with their 10-6 record, the Eagles improved to 9-7 and moved to one game behind Hope International in the conference standings.
The game began with two back-and-forth innings and the Eagles found themselves trailing the Royals 3-2 by the third. However, after sophomore center fielder Jerron Largusa hit a go-ahead, two-run homer in the fourth, the Eagles padded their lead to 8-4 with three long balls the following inning.
Between the home runs of junior left fielder Colton Worthington and senior catcher Rawley Hughes, senior designated hitter Sam Thorne went yard in his first game since Feb. 17.
As senior starting pitcher Jimmy Gallarda left the game after allowing three runs and striking out seven through seven innings, the Eagles added two runs to their lead in the eighth.
With a chance to break into the top three in the conference, the Eagles finish their series against the Royals with a doubleheader starting at 11 a.m. on Saturday, March 25.