Equipping leaders to defend their faith
Biola Apologetics educates churches around the country.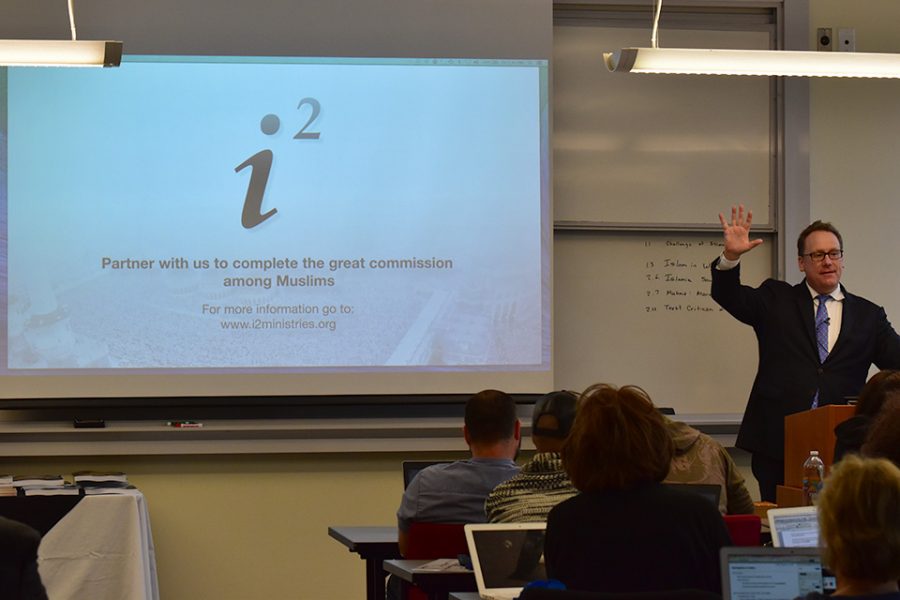 As "non-religious" has overtaken every other religion in America in the last decade, Biola Apologetics supports churches across the country by equipping them to defend their faith through conferences.
Biola on the Road
Starting five years ago, the apologetics department developed their "Biola on the Road" program where faculty members speak at two-day conferences in small and big churches alike, addressing the big questions of Christianity.
"We get the invitation of a number of churches to speak at churches, to speak at community groups and even to go on university campuses to give lectures. And that's all part of our Biola on the Road operation," said Craig Hazen, apologetics department director.
Answering the big questions
Speakers focus on answering the big questions, such as the existence of God, evidence for the resurrection and how Christianity compares to other major world religions. Many of the leaders of the host churches desire to better equip their congregations in defending the Christian faith in every area of their lives, according to Hazen.
"We come and bring in some top thinkers who really can bring the high level material down to the average person, but nonetheless challenge them a good deal, and we just kind of give it to them," Hazen said.
While the leadership can request topics specific to their congregation, if they do not have a specific topic in mind, the apologetics department will begin by answering basic questions.
Teaching the basics
"For most people attending these, it's their first time at anything like this… we definitely want to teach people some of the basics in defending the faith, but at the same time we want to make them comfortable with it," Hazen said.
To encourage people to come, as well as bring the material down to make it understandable, Hazen will speak during a Sunday morning service a few weeks prior to the conference to engage the audience in the content. This often doubles the amount of registrations on that Sunday, according to Hazen. He hopes to help people walk away feeling more confident in their own faith and with a deeper appreciation for apologetics as well.
"People really don't know what [apologetics] is and so it's kind of a lost art in the church," Hazen said. "Although it's a very important part of the Christian faith, it's something that has not been emphasized, people don't really even know what it is or why it's important. So we hope that by doing those advanced messages, it really makes a huge difference."
About the Writer
Jana Eller, Office Manager
As a senior intercultural studies major, Jana Eller loves stories, serving people and having lots of adventures. She can never pass up a good boba run and has a slight obsession with cows.

[email protected]



I came into college as an intercultural studies major with a faint interest in writing and journalism. After freelancing my first story, I fell in love and began building my way up through the ranks, holding multiple editorial positions along the way. After working on staff for...