Softball opens conference play with doubleheader sweep
Biola jumped to 2-0 in the conference with two wins over Hope International.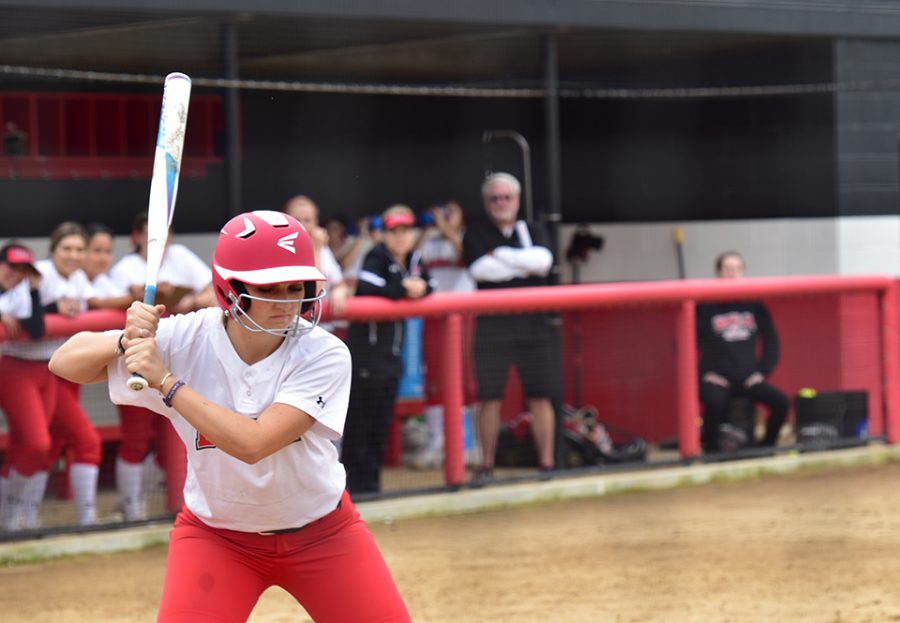 Keaton Moore, Writer
February 27, 2017
With their doubleheader sweep of Hope International University, the Biola softball team has a strong start in the Golden State Athletic Conference. The Eagles came from behind to take game one 4-3 before they overpowered Hope with an 8-4 victory in game two.
As the Royals held Biola hitless through the first four innings of game one, Hope built a 3-0 lead over the Eagles. However, Biola tied the Royals in the bottom of the fifth with a pair of RBI singles from freshman left fielder Jay Perez and junior third baseman Selina Sherlin followed by a double from junior center fielder Anjie Amezquita. Two innings later, Amezquita walked the Eagles off with another RBI double in the bottom of the seventh.
Although the Eagles once again found themselves behind the Royals early in game two, they eventually worked their way to a four-run victory. Their first offensive push came in the second inning, when senior left fielder Briana Acuna, sophomore catcher Alexis Parker and sophomore right fielder Areana Ramos each singled in runs. Ramos eventually scored off a wild pitch to cap the Eagles' four-run inning.
After Amezquita hit an RBI single in the third, the Eagles scored another three runs in the sixth. Sophomore first baseman Hailey Boyett, sophomore shortstop Andi Hormel and senior center fielder Kasey Hormel all hit RBI singles to put the Eagles ahead by the final score of 8-4.
While the Eagles boosted their conference record to 2-0, they bumped Hope down to 0-2 in the conference. Next week, the Eagles hit the road to play a doubleheader against Vanguard University starting at 1 p.m. on Tuesday, Feb. 28.