Eagles fall in pitcher's duel
A one-run deficit proved too great for the Eagles, who lost to Westmont 1-0.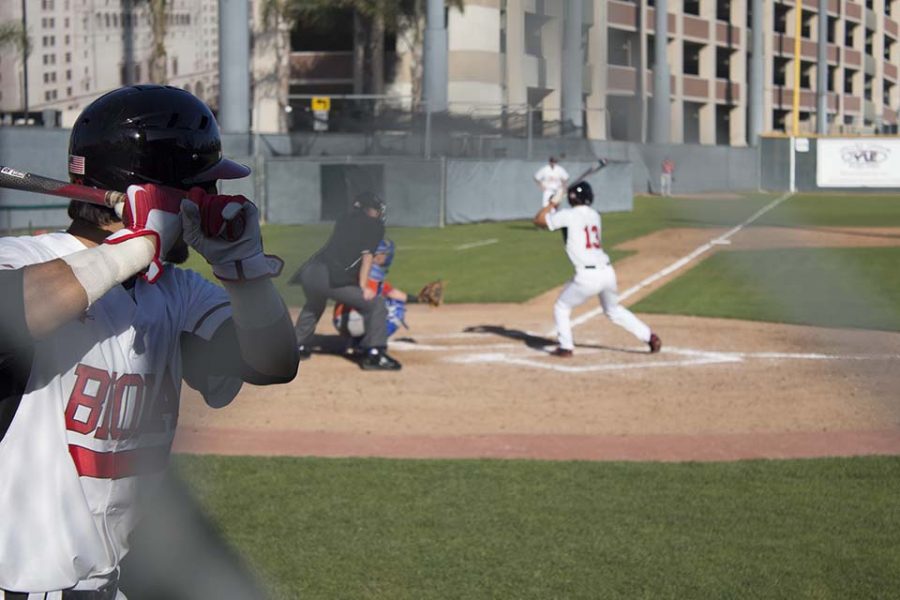 Keaton Moore, Writer
February 27, 2017
Despite senior starting pitcher Jimmy Gallarda's second consecutive one-run outing, the Eagles lost their Golden State Athletic Conference series-opener at Westmont College 1-0. While both teams came into their meeting without a conference win, the Eagles dropped to 0-3 in the GSAC as the Warriors improved to 1-1.
Compared to Westmont's average 6.25 runs per game, the Eagles entered the series scoring an average of 4.92 runs through their first 13 games. However, the pitcher's duel between Gallarda and Westmont's junior starting pitcher Matt Hartman resulted in only one run crossing the plate.
After three scoreless innings, the Warriors used a leadoff triple to take the lead in the fourth. Although senior right fielder Sam Thorne, who went 2-3 from the plate, opened up the ninth inning with a single, the one-run fourth inning proved the game's deciding factor.
Even though he held the Warriors to one run and seven hits while striking out seven, Gallarda fell back to 2-2. Yet, his 1.62 ERA is the fifth best in the GSAC and lowest among conference pitchers with at least five starts.
With Thorne taking credit for two of the Eagles' three hits, the other came from the bat of freshman shortstop Chris Palmer. He coaxed a walk and struck out once to finish the game 1-2.
Hoping for their first conference victory, Biola finishes their three-game series against Westmont with a doubleheader beginning at 11 a.m. on Saturday, Feb. 25.