Vince Guaraldi brings jazz to Christmas music
Musician's contribution to A Charlie Brown Christmas was something that all children and adults can appreciate.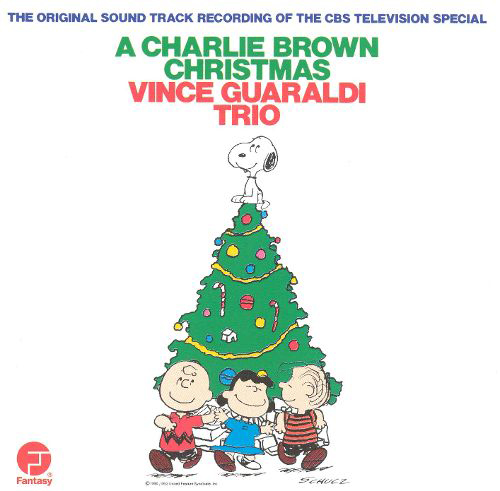 Cassidy Campos, Writer
December 6, 2016
December has creeped its way here, which means Christmas has surrounded everyone. As soon as it hit Dec. 1, all radio stations and homes were playing Christmas music. Among all the wonderful Christmas music, jazz became one of the most influential genres during Christmas time with artists like Frank Sinatra and Vince Guaraldi. Guaraldi made the soundtrack for the movie known as "A Charlie Brown Christmas."
the world fell in love with it
Once the movie aired in 1965, the world fell in love with it, specifically the soundtrack. The Peanuts won over all the adults in America watching the storyline of the Peanuts as they navigated the stress and anxiety of the holiday season. In actuality what was so great about "A Charlie Brown Christmas" was not only the plot and characters, but the jazz soundtrack that came with it.
Guaraldi never had a chance to see what he did for the world through his music since he passed away from a heart attack in 1976 between sets of one of his shows. His music was more than just another soundtrack to a kids' movie, it was influence on jazz.
For some it changed the way audiences saw the Peanuts characters and for others it was their first interaction with jazz and they fell in love with the music. The soundtrack was so well liked in America that it was voted into the Grammy Hall of Fame and Quadruple Platinum.  "A Charlie Brown Christmas" became so popular it has become recognized everywhere and printed various places, such as lunch boxes, T-shirts and the famous snow cone machine.  For those who were once children and now adults, the cartoon's soundtrack is the soundtrack that fills their soul.
a gateway to new musical landscapes.
Five decades later, "A Charlie Brown Christmas" still stands out from other holiday specials on television because of the jazzy and tasteful soundtrack. The soundtrack was done in a very short time of two days, according to drummer Jerry Granelli as he stated, "That's just how you recorded records back then." This cartoon still airs every year around Christmas time and for many children it becomes a gateway to new musical landscapes.
For older generations, it becomes a memory of their childhood.  The soundtrack opens with "O Tannenbaum" and closes with "Thanksgiving Theme" with a total of 14 tracks. To some they may only recognize the famous track "Linus And Lucy" which is understandable, but there is far more to this soundtrack. Soundtracks like "Skating" almost paint the picture for the audience and give possibly the best piano set. For the most part the "A Charlie Brown Christmas" soundtrack was instrumental with the exception of "My Little Drum," "Christmas is Here" and "Hark, The Herald Angels Sing." Above all, this album deserves the legacy it carries with being one of the most listened to Christmas soundtracks.