Childish Gambino takes a surprising turn
Donald Glover's new album "Awaken, My Love!" adopts a completely new style.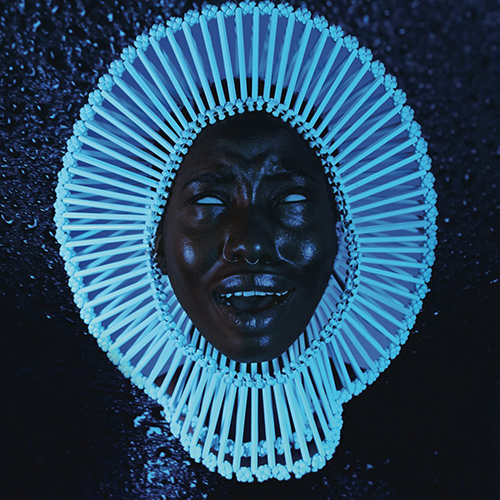 Donald Glover, better known as the esteemed rapper Childish Gambino, debuted his third album, "Awaken, My Love!" on Dec 2. It has bestowed a new, challenging sound in comparison to his past albums. Certain changes that manifest in this project can become misjudged or amusing on the first listen. Before exposing themselves to Gambino's newest release, listeners should keep certain aspects of it in mind.
new and forward-thinking record.
Earlier this year, Gambino released two songs that piqued interest in his new album: "Me and Your Mama," with a popularity on YouTube that has exceeded 9 million views, and another single called "Redbone." These two songs had brought up certain questions on musical style before the album release. "Me and Your Mama," the simmered first single, led the audience with two flavors of gentle vocals and a hard guitar melody. "Redbone" brought a bouncy R&B sound that involved artistically sensational lyrics.
In the unforgettable event at Pharos in the city of Joshua Tree, Calif., Gambino opened up to his fans, showcasing his intentions and pride for his new and forward-thinking record. Gambino's new album presents us with a side of Gambino that has not fully been seen before — soul-filled, funk-inspired instrumentals and melodies that have been praised while also listed as unexpectedly dissatisfying. Gambino, who takes many artistic roles in the entertainment industry, managed to release an album that shakes the mind and heart.
Gambino makes a remarkable deep shift to his music by adding a ton of soul and little to no rap. Songs from the album, bring '70s music back like "Boogieman" and "Have Some Love." Songs like these have given many reason to praise Gambino for his new artistic achievements. He has opened doors to take a new clear-cut step into his music while taking a break from his acting career. In comparison to Gambino's other albums, he presents significant evidence he has grown as an artist. As the ground-breaking album started to be streamed, many were not ready to hear this new side to Gambino.
A risk for the dynamic
As other following artists will soon drop new albums, including Drake, Kid Cudi and J. Cole, one can presume Gambino sought to make rap music as in comparison to his past records and even these artists. Prior to his other albums, he has featured artists like Chance the Rapper. This album has no presence of other artists but only 12 songs solely created by Gambino. It can be hard to overlook how immensely this album has presented new vibes. The project gives an emotional touch to Gambino, giving a provoking comparison to his other albums for debate while remaining an original piece of work that sincerely will get other artists and his fans talking.
Gambino has really taken a risk to to release such a dynamic and impactful album. It will encourage real fans to listen and trust where he wants his music to be heard. One thing that is most certain is this album will bring many conversations as an inspiration or a dull album in comparison to his other work. All we can say is Childish Gambino has spoken through this impressive album.