Eagles end 2016 in Illinois
The men's and women's cross country teams finished the season differently at the NAIA Championship.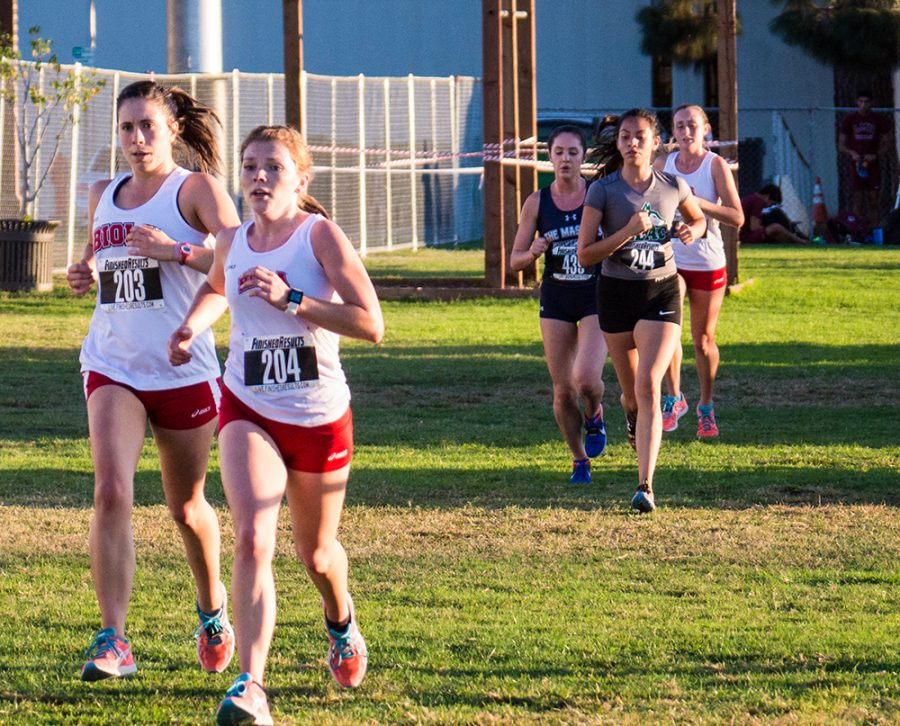 Keaton Moore, Writer
November 25, 2016
Both the men's and women's cross country teams wrapped up their seasons at the National Association of Intercollegiate Athletics Championships in Elsah, Ill. As the former struggled against the heightened competition, the latter finished in the top three of their race.
Fresh off their first-place run in the Golden State Athletic Conference Championship, the women's team took third place against their 35 NAIA competitors. Out of the three women to place in the top 50, sophomore Emily Ransom led the charge by claiming seventh place with her 17:38 time over the 5k distance. Following close behind, senior Lyndee Dawson finished 22nd at 17:43 and junior Hannah Hunsaker took 40th with an 18:05 time. On top of the Eagles' phenomenal performance, they beat out the other two GSAC teams, The Master's University and Westmont College, in the championship standings.
Meanwhile, the men's team lost any momentum they gained by placing third in the conference championship and took 26th place of the 37 teams. Junior Miles Brubacher became the first Eagle to cross the finish line of the 8k event in 25:55 in 88th place. As freshman Gabe Plendcio and sophomore Christian Perez finished after him, Brubacher proved the only Eagle to finish in the top 100. Plendcio took 119th place, just under a minute after Brubacher, and Perez finished 169th place at 26:27.