Women dominate at Soka
The Eagles bounced back at the Soka invitational on Nov. 12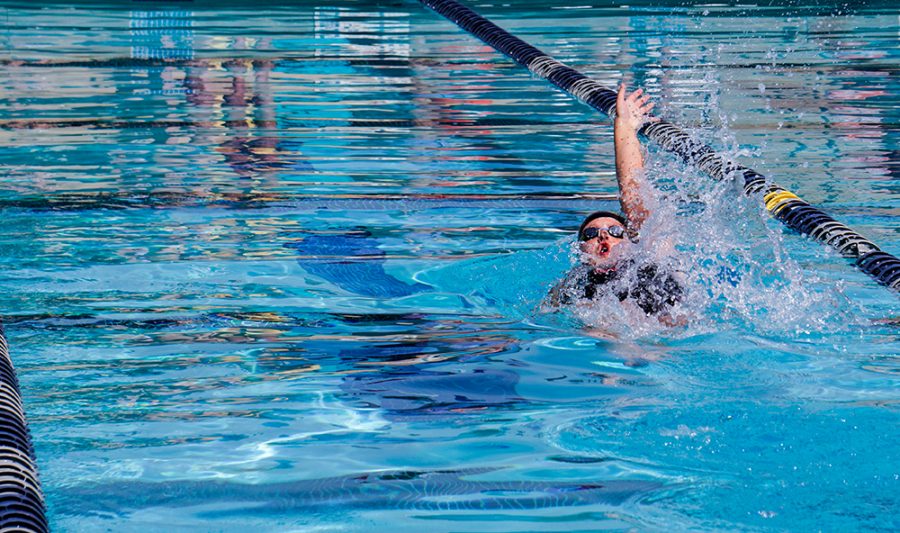 After a rough outing the previous week, Biola swim turned in one of their best all-around performances of the season in Aliso Viejo, Calif. on Nov. 12. The Eagles finished second to the University of Redlands in combined team competition at the Soka University Invitational. Biola won the women's side, led by a group of impressive performances that also made cuts for their final National Association of Intercollegiate Athletics championship appearance in the spring. Biola's men finished fourth out of five, but still featured plenty of bright spots.
Tixier once again
Lisa Tixier once again led the way for the Eagles, adding another national qualifying time in the women's 100-yard backstroke and another win in the women's 100-yard freestyle. The outstanding junior also took part in relay teams that won the 200-yard medley and 400-yard freestyle. However, the Eagles had many more standouts than just Tixier.
Freshman Bethany Harper also qualified for nationals in the 100-yard backstroke, finishing just under a second behind Tixier. Freshmen Emily Silzel and Rachel Stinchcomb each added two more national cuts themselves. Silzel qualified for the 100-yard breaststroke while Stinchcomb did the same in the 500-yard freestyle, and both secured their second cut of the day with second and fourth place finishes, respectively, in the 200-yard individual medley.
Kam's the man
Raymond Kam once again proved to be the standout men's competitor. The freshman continued his stellar debut season with victories in the 100-yard breaststroke and 200-yard breaststroke. Other top-five finishers for the men at Soka included freshman Andrew Benson in the 200-yard freestyle, senior Michael Severi in the 50-yard freestyle and junior Andrew Corl in the 100-yard backstroke.
With an important competition in
La Verne
coming up on Dec. 2-4, Eagles' swim and dive head coach Emily Mosbacher seemed pleased with the improvement her team showed.
"I am definitely encouraged," Mosbacher said. "Not that we were not in a good place before, but for us to be hitting the times that we did, it felt good just to see a jump in progress. I knew it was going to come at some point this season, and it came in this meet."
About the Writer
Austin Green, Managing Editor
Austin Green is a junior journalism major who was first among his friends to predict that LeBron James would sign with the Los Angeles Lakers. When not focused on school or work, he enjoys watching sports, going to the beach or coffee shops, and hanging out with the guys on his dorm floor.

[email protected]



I laughed the first time I heard a former editor-in-chief use the line "once you join the Chimes, you never really leave." Now in my third year here, it turns out...