California legalizes marijuana
Californians can now grow and smoke marijuana in their homes.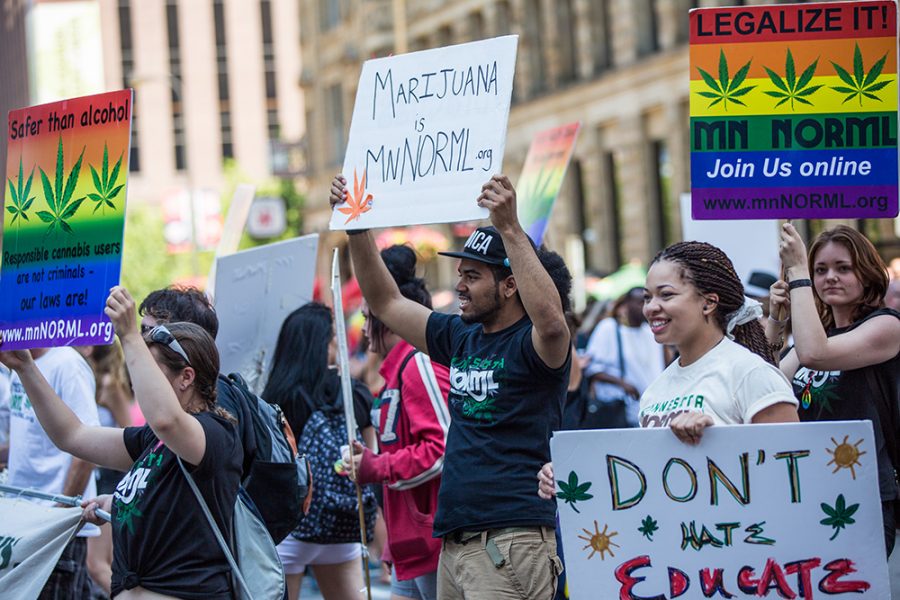 Access to marijuana just became easier as California Proposition 64 passed at 12:01 a.m. on Nov. 9, according to ABC7, immediately following the presidential election.
Legal, but slightly prohibited
This proposition allows people age 21 and over to use and transport recreational marijuana. A user can own up to an ounce of marijuana and grow six plants in a private place, locked and out of sight. The drug remains prohibited in public spaces, schools and while driving. A similar state proposition failed in 2010 but similar propositions passed this year in Nevada and Massachusetts.
Business owners must acquire a state license to sell the drug. However, marijuana will not become available for retail until Jan. 1, 2018, and will not be sold in liquor stores, gas stations or other retailers where alcohol and cigarettes are often sold.
The state will also impose a 15 percent retail tax, as well as an additional tax for cultivation, to contribute to the new California Marijuana Tax Fund. The new fund will go towards research in public health and rehabilitation programs for youth, among other things. Tax revenue could come in between high millions to over $1 billion dollars annually, according to the Legislative Analyst's Office.
Many people associated with campaigns in support of cannabis ― the plant marijuana originates from ― and public health research supported the bill, claiming it protected minority communities who have high rates of drug-related arrests as well as those incarcerated for drug-related crimes, whose records may be expunged on account of their activity now being legal.
Opposition still exists
However, many law enforcement agencies in California opposed it, according to the Los Angeles Times, claiming it would increase underage drug abuse and decrease law enforcement's ability to use marijuana or drug paraphernalia as reason for unwarranted searches.
Freshman communications major Bryndley Stephenson believes people will find ways to purchase and use marijuana, despite legislature.
"If it's legal or illegal, people are going to find a way to do it anyways," Stephenson said. "It does make a difference because then it's going to be easier to get ahold of, but in the same way, if people want to do it, the law hasn't stopped them and it isn't going to stop them."
About the Writer
Jana Eller, Office Manager
As a senior intercultural studies major, Jana Eller loves stories, serving people and having lots of adventures. She can never pass up a good boba run and has a slight obsession with cows.

[email protected]



I came into college as an intercultural studies major with a faint interest in writing and journalism. After freelancing my first story, I fell in love and began building my way up through the ranks, holding multiple editorial positions along the way. After working on staff for...