Redshirting: A guide for dummies
Senior Annie Park and sophomore Christina DenBoer explain redshirting and their experience with it.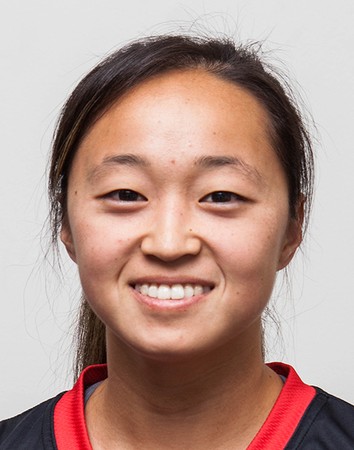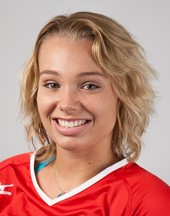 Senior Annie Park and sophomore Christina DenBoer explain redshirting and their experience with it.   |   Photos courtesy of Neil Morgan
Redshirting is a term that gets thrown around often in college sports, but few people understand what it is or how it works. Sophomore volleyball player Christina DenBoer and senior basketball player Annie Park each have experience with redshirting and explained how it worked for both of them.
the difficult decision of redshirting
Redshirting, in its simplest form, can be defined as sitting out from an athletic team for a year, usually due to either academic restrictions or injury. Once a player has declared they will be redshirting, it allows them to practice with the team, unless they are injured, as well as give them the year of eligibility back. Each player has up to four years of eligibility, and redshirting for a year gives them the opportunity to play if they stay for five years.
Park found herself in that position this year, as she played two years in the National Collegiate Athletic Association with California State University Fullerton, played one full year for Biola her junior year, then redshirted last year due to academic reasons. In the one year she played for the Eagles, she left a healthy impression, finishing with a team-high 11.4 points per game average.
Following the success of that season, Park had to face the difficult decision of redshirting in her fourth year in order to get back on track academically. That decision resulted in some unexpected outcomes for Park.
"When you know in your mind that you are putting in all of this work, but it does not go into the game, you lose your motivation," Park said. "You lose your desire to want to work hard and be selfless and help your teammates more than you help yourself."
Park also said that her feelings on the subject are far from the rule. How a player deals with redshirting is on a case-by-case basis, and there are often more than one simple reason for someone to redshirt one year.
Factoring in the NCAA
One possible reason for athletes to redshirt this year would be the fact that Biola is moving up into the NCAA starting in the 2017-2018 academic year. Park will be graduating this year and thus will not be around to participate in the NCAA, but she did have thoughts on the transition.
"If my decision to redshirt allowed me to play in the NCAA, I would do it," Park said. "But only if I had a reason to do so."
One player who likely will be here for NCAA competition is DenBoer, who is currently redshirting for the volleyball team. DenBoer, unlike Park, is redshirting due to the fact that she is injured and still recovering from a surgery at the end of last season.
Denboer hoped to be healthy enough to play this season, but when she realized she would not be able to, she also found out it would work out for her to redshirt this year in terms of fulfilling the requirements for her elementary education major.
The NCAA move holds more interest for DenBoer, but she also said it was not something that influenced her decision on redshirting.
"It did not sway me one way or another, but it was definitely like a benefit because now I can actually play for [the NCAA] Nationals one year," DenBoer said. "Which is a lot nicer than the next two years being just like, you can play the games but there is no end goal in mind."
She referenced the fact that during the first two years of NCAA membership, Biola will not be allowed to compete in the National Championship due to provisional membership.
The volleyball season is approaching the final 10 regular season games before postseason begins, whereas basketball's season begins on Oct. 22 with the annual alumni game.