Educate overseas
Students learn about the opportunity to work as a teacher in Jakarta, Indonesia.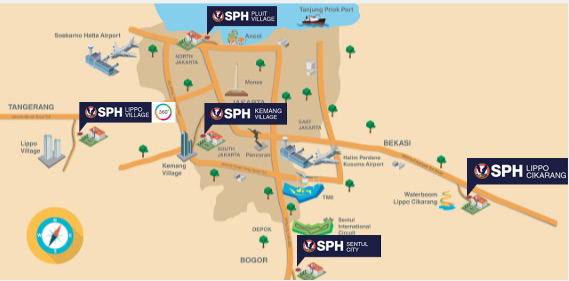 Sekolah Pelita Harapan visited Biola's campus for the fifth time to recruit students to teach in Jakarta, Indonesia on Sept. 22.
Seeing Christian education flourish in Indonesia
The opportunity allows students, primarily School of Education students nearing the end of their degree or those recently graduated, to travel abroad and work at the same time. SPH includes three tiered levels where students would typically teach in the international area through the International Baccalaureate or Cambridge International programs.
"We have a desire to see Christian education flourish in Indonesia just as we do here in the U.S.," said David Costillo, coordinator of recruiting and community relations for the school of education.
SPH contains five K-12 schools around the Indonesian capital of Jakarta, where the schools resemble patriarchal schools with higher tuition and students from Jakarta's higher economic classes, Costillo said.
Teaching through the SPH program requires a minimum year-long commitment, and each student teacher would lead their own classroom. For a student teacher, SPH provides a payment of $22,000-24,000 a year and medical insurance as well as housing in or around Jakarta.
"It's a place where they have an amazing ministry and the schools are really some of the best that you could get to work in," said Tim Stranske, associate dean of the School of Education. "They have nice facilities and they also use up-to-date standards and curriculum. They have students that really want to work hard, easy to teach in and because [SPH supplies] almost everything for the teachers if you have debt you can pay down your debt very quickly."
Student teachers would also impact the students by sharing their faith in a country where Muslims remain predominant.
"Indonesia is the largest Muslim country in the world," Costillo said. "There's also a very active and growing Christian church that, in the midst of some persecution, is trying to make an inroads into Indonesia for the gospel."
God as the redeemer more than just the God as a creator
Besides learning about the faith aspect, students heard from SPH faculty in person and through videos explaining the vision of the school and the people behind it. One of the videos included student teachers from Christian schools around the United States talking about their experience at SPH.
"It definitely made me more comfortable. In the beginning of the video, the student teachers were saying that people have this misconception that it's like a poor area, and that's how I stepped into thinking how it was, but then seeing the videos made it seem like it was more modern than I thought," said Bianca Flores, senior English major.
Flores wants to teach abroad after graduating, but remains unsure of which country God wants her to go to. However, if the decision comes down to Indonesia, Flores hopes the impact will go beyond the classroom.
"Honestly, I think [my hope] would be making an impact on the students' lives and making them more aware of God as the redeemer more than just the God as a creator… they know him in that superficial level right now and I [kind of want] to implant it more deep," Flores said.