Mac Miller fails hip-hop roots
The rapper's singing prevents his new approach from succeeding.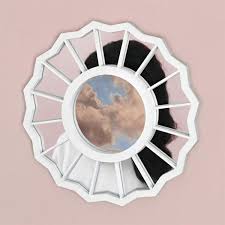 The problem with Mac Miller goes beyond his lackluster material. Every time a rapper releases a new album, everyone hypes it up as "great," but Miller meets the premonitions of the phrase "hip-hop is dead." From his first hip-hop album "But My Mackin Ain't Easy" to his last hip-hop "GO:OD AM," the verses do nothing outside of depression and drugs. Mac Miller redirects his newest album, "The Divine Feminine" with little hip-hop. Any change in direction for Miller's album should be beneficial for him, considering his last hip-hop albums were not up to multi-platinum standards. Redirecting his new style to a fusion of disco, gospel and hip-hop displays Miller's growth since leaving his drug abuse and depression behind. However, even after changing his style, it became clear that his singing mixed poorly with production of the new album.
A lighter and happier side of Miller's life
The sudden turn in Miller's music shows a lighter and happier part of his life rather than his dark and cynical phases. The album begins with a beautiful piano solo, interrupted by Miller's disorganised rapping, which does not correspond with the classical backdrop. As the album progresses, Miller shows a new side to his fans through his diversified sound. Miller should have used auto-tune, though,  if he was going to take the direction of singing rather than rapping. Miller had many options for guidance in the music industry, such as Travis Scott, who has become known for using auto-tune in his tracks and live performances because he has enough knowledge of taking his weaknesses and turning them into strengths.
The album progresses with track two, "DANG," through a drum machine clapping in the production and adding an a cappella feel. The melody can be compared to disco, which starts in the right direction based off Miller's own creativeness. Fast forwarding to track three, "Stay," Miller uses trumpets to slowly launch the song, but eyebrows raise once the song comes to an end. From start to finish, this track in specific relates to Chance the Rapper and Donnie Trumpet's collaboration album called "Surf." "The Divine Feminine" similarly bases itself on love, but from it speaks of nothing positive. Profanity and cheap lust take center stage much too often for this album to reach the lofty heights of the artists that inspired it.
The only song that falls under the category of a love song is track nine, "My Favorite Part," featuring Miller's lover Ariana Grande. However, the track ironically speaks about not rushing into love though Miller and Ariana rushed back into their relationship after breaking up. The last track of "The Divine Feminine" ends with a feature from Kendrick Lamar, but even adding this extra substance could not push this album to be average. Miller had the right ideas, but failed in putting the pieces together correctly. Whether he tried to keep up with the gospel hip-hop trend or attempted something in his own idiom, Miller should have spent more time on this project for a better outcome.