Round two sinks women's golf
After a strong round one, the Eagles ended the Art of Golf Classic among future NCAA teammates.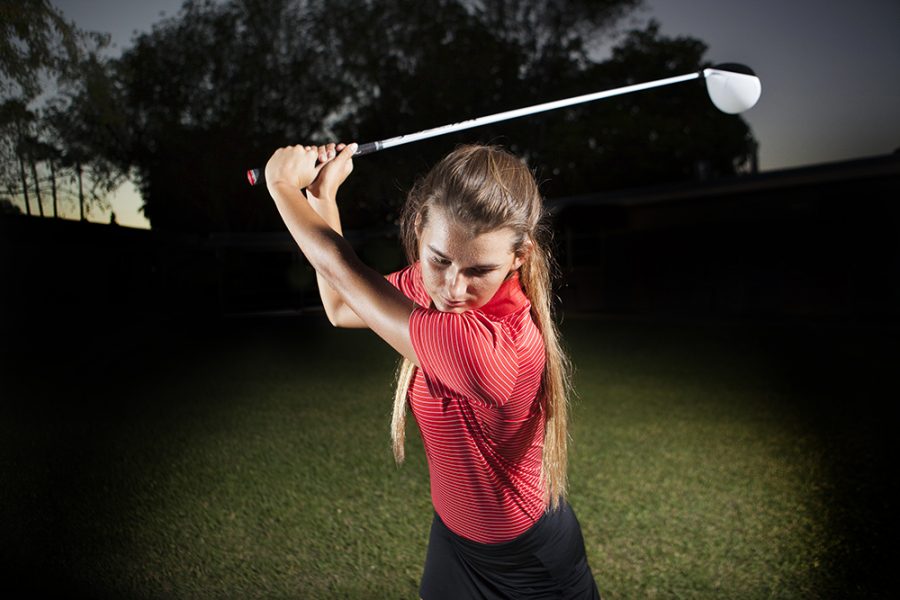 Keaton Moore, Writer
September 14, 2016
Despite a strong start to the 2016 Art of Golf Classic, the women's golf team finished the second round in sixth place. Facing future National Collegiate Athletic Association schools, the Eagles competently golfed against higher level competition in the tournament.
Freshmen up front
The strong efforts put forth by freshmen Jenny Zhang and Tori Roeske pushed the Eagles to fourth place after the first round. Zhang placed highest for the Eagles, landing in a three-way tie for sixth place, while Roeske tied for ninth place. Not to mention Biola's 341 combined score placed them above future PacWest Conference rivals Point Loma University, Dominican University and Holy Names University.
In round two, Biola fell out of the top half of the tournament. Although the Eagles scored 344 and only three strokes higher than round one, Holy Names and Dominican both shot well and passed Biola to finish the tournament. In the end, the Eagles clinched sixth place with a total 685 score.
Regardless, Zhang and Roeske posted impressive numbers for the Eagles. Zhang's score of 84 in round two gave her the lowest overall score among Biola's squad. Placed 15th overall, Zhang's phenomenal second round came courtesy of nine pars and one birdie.  
With Biola's move to the NCAA, the women's golf team proved they can compete with top schools at a higher level. Despite finishing in the bottom half of the Art of Golf Classic, Biola beat Point Loma by one stroke and fell three strokes back to Dominican and seven behind Holy Names. For Zhang and Roeske, this will not be the last time they will see NCAA competition, as Biola will become a full member of the PacWest by their junior year.
The Eagles will hit the course on Monday, Oct. 24-25 at the California State University San Marcos Fall Classic for their second tournament of the season.