Campus Safety steals the spotlight
Campus Safety puts an end to a burglar's series of crimes targeting several universities.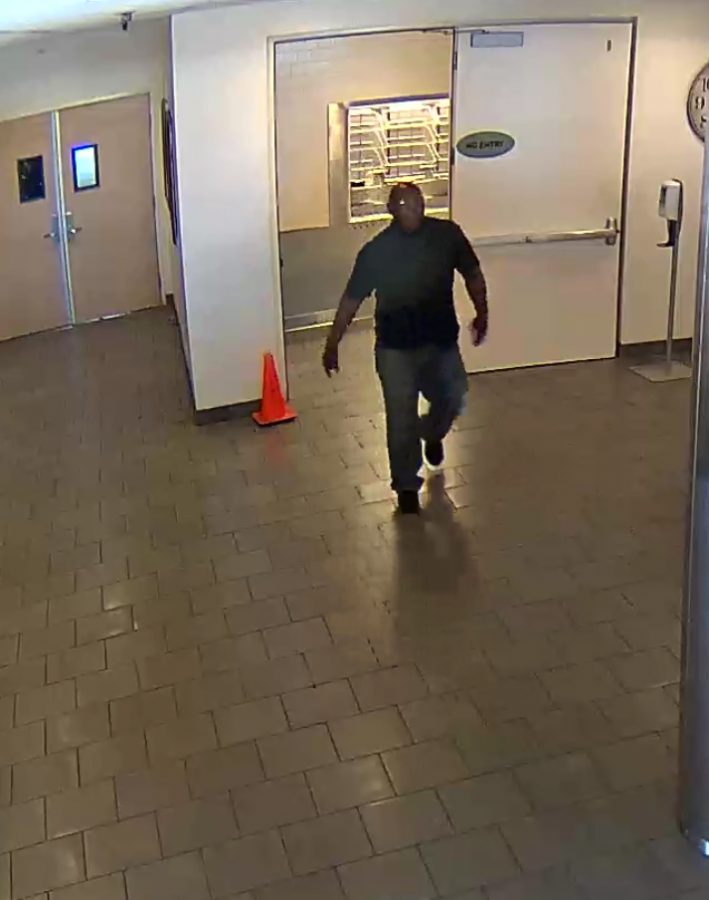 Campus Safety and local police departments apprehended an identified drug addict on June 24, after he attempted to steal money from a Caf register on June 21.
Bon Appétit workers reported a man, later identified as a 5'8" African-American male, attempting to steal money from the cash register in the Caf. The suspect abandoned the attempt before taking any money and fled the scene in a white Honda accord. Campus Safety used a surveillance video to secure an image of him as he left the Caf.
Collaborating with other local universities, Campus Safety was able to identify him as a burglary suspect at a minimum of eight to 10 other universities, including Azusa Pacific University and University of Redlands. With new information from Biola's Campus Safety, they identified the suspect as a drug addict who drove onto university campuses with the intention of stealing money in order to buy drugs.
Pursuing the investigation alongside the University of Redlands and the Los Angeles Sheriff's Department with this new information, they were able to track down the suspect and issue an arrest warrant.
"Our investigation was what ended this guy. Our investigation…ran [the new information] with what we're sharing with the Redlands [Police Department], they issued a search warrant, and an arrest was made," said Chief John Ojeisekhoba of Biola Campus Safety.
Ojeisekhoba explained that an increase in property-related crime has recently become a trend at many universities, including Biola. He reminds students to be aware of their surroundings and report any suspicious individuals on campus, as he and Campus Safety seek ways to decrease the number of incidents.
"Our numbers, as far as thefts and burglaries, compared to many other institutions…their numbers are higher than ours, in number of incidents. But we don't look at it from that standpoint, we look at it as: our job is to always find ways to drive the number down," Ojeisekhoba said. "We're looking for zero. We know zero is almost impossible, but we're looking for zero. So what we see, if a string of incidents happen, we try to address it before it becomes a much bigger problem."
About the Writer
Jana Eller, Office Manager
As a senior intercultural studies major, Jana Eller loves stories, serving people and having lots of adventures. She can never pass up a good boba run and has a slight obsession with cows.

[email protected]



I came into college as an intercultural studies major with a faint interest in writing and journalism. After freelancing my first story, I fell in love and began building my way up through the ranks, holding multiple editorial positions along the way. After working on staff for...