Tyler, The Creator's fashion line makes it to the runway
The famous Rapper's creativity will come to life as his fashion line is recognized by MADE La.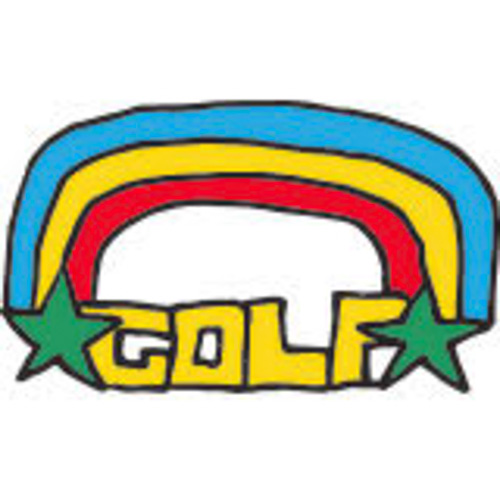 In the world of hip-hop, there comes a list of many creative minds. Tyler, The Creator has come close to the top of the list. Creativity becomes second nature to him. He has set the foundation for upcoming artists based on his wild ideas such as the Camp Flog Gnaw Carnival, his "Golf Media app" and his fashion line. Rap fans may be familiar with Tyler through his lyrics, fashion line or demonstrative personality. He will take his fashion line "Golf" to the next level by forming partnership with a fashion show called MADE La.
The nuts and bolts
The "Golf" line will be seen on the second day of the fashion show held at the famous La live deck. Tyler's line is designed specifically for Tyler's daily wardrobe to suit his liking. He first looked into designing when he no longer wished to wear the brand "Supreme" because he was tired of making the brand money, based off his promotion through music videos and performances, as he expresses in one of his songs.
Through Tyler's app, "Golf Media," into which he claims his psyche is packed, he represents the "nuts and bolts" behind his fashion line. He discusses the process by which he designs his vibrantly colored T-shirts, claiming he never would have thought the Golf fashion line would have escalated this much because he did not think anyone dressed like himself. His shirts range from a simple cat designs on T-shirts to political messages against Donald Trump. Tyler goes on to talk about  how staying true to oneself is the best way to go when it comes to any project or dream anyone has. As far as his clothing line goes, if he would not wear it, he would not sell it.
A glorious, odd future
Tyler's eccentricity incubated during his rise to fame as a rapper. "Yonkers" was a joke according to Tyler, which is impressive considering this song broke him into the mainstream. Tyler's interest in fashion sparked when he designed T-shirts for Odd Future, including the famous doughnut shirt. Amazingly, his fashion line skyrocketed because he thought it would be a "cool" idea to broadcast his wardrobe to the public. Tyler stands today as far more than just a rapper.
With the summer of Tyler's fashion show with MADE La approaching, he said in an interview with Hypebeast, "You have to make things that you like at that time, because it's honest and in the future, it's gonna be a beautiful thing… I'm just happy to be in a place where I make a bunch of stuff that I want to wear, and it's people who think it looks cool too."
The show is open to the public and tickets have been on sale since May 16 and continue to sell with assigned seating. The show will be held on June 11. Tyler continues to prove  he can transcend music as he adds an ever-growing fashion line to his list of accomplishments.