LACMA to receive a face lift
Recent donations to the popular museum are to fund new changes on their campus.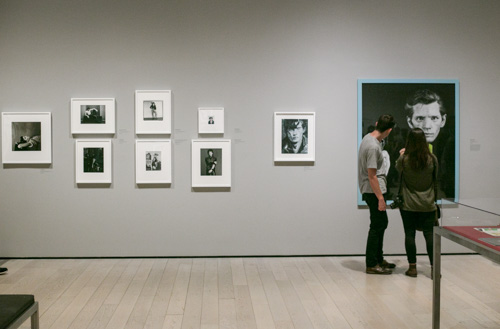 Students can expect changes in the future at the Los Angeles County Museum of Art which has raised almost half of their fundraising goal to renovate the campus.
largest monetary donation
Elaine Wynn, museum co-chair, pledged $50 million and A. Jerrold Perenchio, former Univison chairman, promised $25 million toward a new design building project created by Pritzker Prize winner Peter Zumthor, a minimalist architect who has previously only built in Europe.
These contributions amount to the largest monetary donation in LACMA's history. Together with the Los Angeles County's recent contribution of $125 million, they raised $275 million of their $600 million goal, according to the Los Angeles Times.
These pledges depend on whether Peter Zumthor's reconstruction plan for the campus is put into action in the near future. Zumthor showed the proposed rebuilding of the eastern side at an exhibition in the summer of 2013 called The Presence of the Past: Peter Zumthor Reconsiders LACMA, according to a backgrounder released by the museum.
The plan includes erecting a new building on a portion of Wilshire Boulevard, made mostly of glass to cover the eastern side of the grounds, where four existing, dysfunctional buildings currently reside. LACMA expects the new building to consist of a beautiful exterior to complement the interior.
"I think many times you kind of go to museums and they're like really crappy buildings, which doesn't make any sense to me because of all the stuff inside of it is really cool and awesome. Why on the outside do you look like poop? So I think [the proposed plan is] good," said Isaac Bayne, freshman business major.
Promoting art better
Other students who enjoy going to the museum hope that it will increase interest in the pieces showcased there, but are concerned about the cost of the addition.
"I think that's cool but it seems pretty spontaneous to just clear out four buildings and to make that into one. But, yeah, I think it really depends on the purpose of why they're doing that and there's a lot of time and effort and money so hopefully it's a good decision for them to promote their art better," said Leslie Chung, senior studio arts major.
With Zumthor's design LACMA hopes to bring energy and modernization to the grounds, as well as a boost in rank of the best art museums in the world. With the renovations, LACMA will become the most significant piece of architecture in Los Angeles since the completion of Frank Gehry's Walt Disney Concert Hall in 2003, according to the Los Angeles Times.
This summer the project begins going through the environmental review process. LACMA expects to start construction in 2018 and finish in 2023.