Sad but rad: heartbreak by emo revival
A look into a movement that transcends Hot Topic.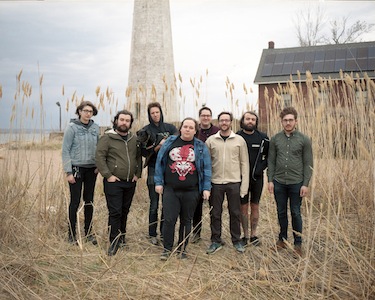 Is it just a phase? Definitely not. The side-swept bangs and angsty attitude of many middle schoolers across America continue to evolve into something profoundly sad and undeniably beautiful.
Origins
Emo music originated as an offshoot of post-hardcore through bands like Fugazi in the '80s, and gained more attention due to efforts of '90s bands such as The Promise Ring and Weezer with the release of "Nothing Feels Good" and "Pinkerton" respectively. This led to the formation and success of bands such as New Found Glory and Jimmy Eat World in the pop punk sphere and Get Up Kids and Dashboard Confessional paving the way for more specifically emo music at the turn of the 21st century. These artists allowed emo music to achieve mainstream success in the mid 2000s.
Bands such as Green Day, My Chemical Romance and Blink-182 do not necessarily fall perfectly into this genre, but did breed a new generation of emo bands. These bands stole the spotlight and fans across the world, and drew heavily from their influence when writing and playing music. Soon, fans found themselves picking up guitars and putting a pen to paper, though some results did not appear in mainstream popular culture until around 2010.
What is Emo?
At its core, what is emo? To put it simply, emotion. While instrumentation varies, most would categorize it as a style of rock with honesty and highly expressive lyrical content. Some listeners, bands and critics avoid this label as it can carry connotations of depression, self-harm and suicide. However, the label inevitably exists.
A few of the most prominent bands on the scene today are Modern Baseball, A Great Big Pile of Leaves, Pianos Become The Teeth, Touche Amore, Title Fight and Sorority Noise. Into It. Over It. is commonly regarded as a flagship band of the emo revival, though Evan Weiss remains averse to this label. Many of these and other bands do not fit perfectly into "emo music." Sorority Noise for example, might also be characterized as pop punk or post-rock, but their lyrical content still ties them to this genre.
Introductory Albums
"You're Gonna Miss It All" and "You're Always On My Mind," are great introductory albums by Modern Baseball and A Great Big Pile of Leaves. Dive a little deeper with "Whenever, If Ever" by The World Is a Beautiful Place & I Am No Longer Afraid to Die.
Modern Baseball is one of the most successful emo bands on the current scene. They broke out of their local scene in Philadelphia in 2012 with their debut album "Sports," and have now toured with The Wonder Years, Foxing, Knuckle Puck and Somos. Tigers Jaw stands out as another distinct and recognizable emo band. Their self-titled release in 2008 had a lasting impact as the vocal style of Ben Walsh and Brianna Collins influenced future bands in the scene.
Working in Tandem
Emo often works in tandem with post-hardcore. "Is Survived By" by Touche Amore and "Hyperview" by Title Fight are a good introduction, as are throwbacks to the 2000s such as Alexisonfire or Story of the Year. So regardless of how happy or sad you are, kick back and take a listen to some of most emotionally raw and moving music out there today.