Service supplies students book buying options
During finals week, Belltower Books offers to buy and sell student textbooks.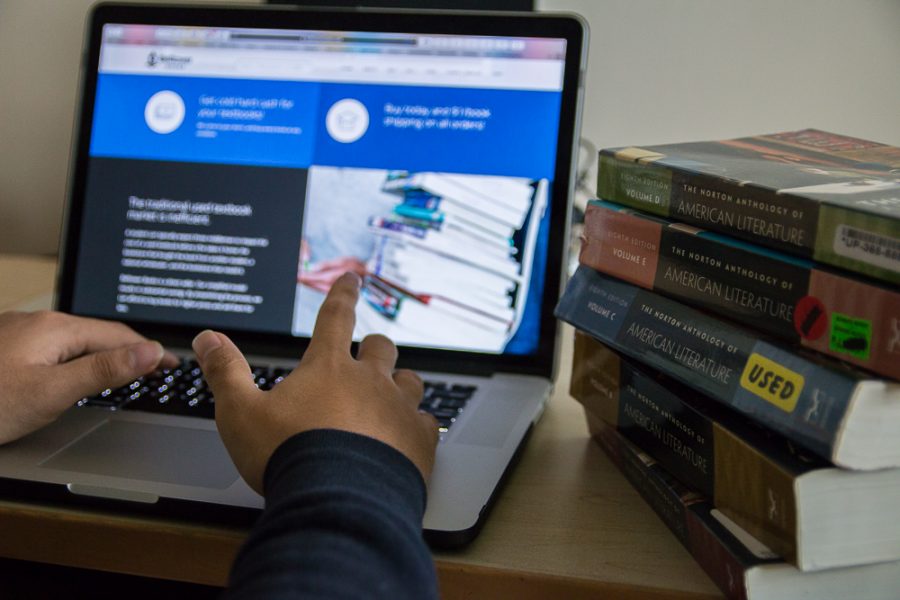 Rebecca Mitchell, Writer
March 22, 2016
While students often use websites such as Amazon and Chegg to purchase textbooks, one company offers buying directly from students.
AN ALTERNATIVE FOR TEXTBOOKS
Belltower Books offers an alternative for textbook purchases by recruiting student representatives on college campuses across the nation, including Biola, to buy books from their fellow students during finals week.
Two students from Cornell University founded Belltower Books in 2004 in order to improve the process of buying and selling used textbooks. Belltower Books have student representatives, who meet with other students to buy their textbooks, on each college campus. These student representatives are paid a percentage of the books bought from other students and bonuses, which ends up around $16 an hour.
"[Student representatives] are offering convenience because our representatives go to the students and pick the books up from them rather than them having to take them anywhere," said Brook Bregman, president of Belltower Books.
When the student representatives meet with a fellow student who has requested an appointment, they use an app to scan the book and see how much is being offered. Students can only request appointments during finals week, when the company is fully operating. The student selling their book will receive cash on the spot, according to Bregman.
STUDENT TO STUDENT
The company accepts appointment requests during finals week of the spring and fall semesters, with the hopes of alleviating the stress of selling books and offering cheap prices. While many students already use Amazon for more affordable textbook prices, Belltower Books works directly student to student.
"I think I'd like to give my books to other students rather than just selling it back to the company so they can hike up the price again," said Emily Tanquary, sophomore accounting major.
LOW INCONVENIENCE
Another positive to using Belltower Books is the low inconvenience of selling the books back, rather than having to post online and ship people the books you simply work with the student representative.
"It's really difficult to resell my books onto Amazon because I have to pay a fee to have them up on there…, so if I could get a representative that would personally come to me and want to take my books and then sell those books back to other students that can't always use Amazon or the college bookstores I think that would be very convenient," said Felicia Rose Borreo, freshman biblical studies major.