Expand your playlist
Music, even in a foreign language, should be enjoyed by all.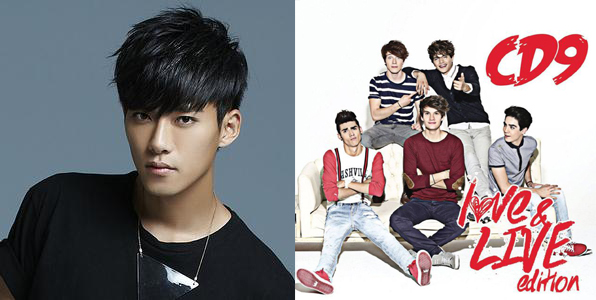 My international playlist includes over 1,000 songs from all over the world in many different languages — including Hindi, Mandarin, Korean, Spanish, Portuguese and more. I wish to share some of my favorite artists from around the world, in hopes you will take this opportunity to listen with an open mind and understand that music is universal. Music unifies people — even if those people cannot understand each other through their native tongue.
Spanish
One of my favorite Spanish-speaking artists hails from Mexico — CD9. CD9 is a five-member boy band consisting of Alonso Villalpando, Jos Canela, Alan Navarro, Feddy Leyva and Byran Mouque. Some of their songs, such as Para Siempre and Eres, give a more One Direction type feel — aka happy pop music and lyrics about love. But some other songs, such as I Feel Alive, sound like something you dance to in a club with a fast paced beat, heavy bass and EDM contributions. I Feel Alive even comes in English — if you really wish to listen. Anticipate their new album, "Evolution," on March 18th.
Mandarin
Coke Lee remains my most played Mandarin singing artist in my playlist. Unfortunately, not a lot of information exists in English about Coke Lee and his Wikipedia page has yet to be translated. But I patiently await the day I can find out more about this Taiwanese artist. Despite the lack of information over him as a person, his beautiful soothing vocals are enough for me to enjoy him as an artist. His songs tend to be slow, but some of my favorites include "You Don't Know," "Alright" and "The Girl Next Corner."
Portuguese
Fly hails from Brazil and unfortunately also lacks a wikipedia page and information. What I do know is these three boys remain my go-to music when I feel like driving down the coast of California in a convertible. Their light acoustic guitars and optimistic sounding voices make everything seem alright. As for them themselves? Well, as worldofwonder.net accurately describes them, "Their lives seem to consist of elevator selfies, skateboarding and occasionally singing to small hoards of fans." Check out "Quero Você," "Cabelos de Algodão" and "Focê Se Foi."
Korean
Bangtansonyeondan, or BTS as English speakers call them, is a seven-member boy band hailing from South Korea. Their debut album, "2 Cool 4 Skool," features the song "No More Dream" and punches the wall of boy band stereotypes. Instead of happy pop music, BTS's older music, such as "We Are Bulletproof Pt. 2" and "N.O.," embraces hip-hop with their heavy beat and hardcore rapping. Their newer title songs, such as "Run" and "I NEED U," tend to hold back on the fast rapping but they do not forget their hip-hop roots and include songs like "Baepsae" in their newest album. BTS is also known for their intense dances, especially featured in the jazzy fun song "Dope" and hip-hop song "Danger." Whatever your style in music, BTS appeals to all with their hip-hop hardcore attitude to their fun spirited concepts.