Track improves at Rossi Relays
Members of the Biola track & field team show improvement in only the second outdoor meet of the year.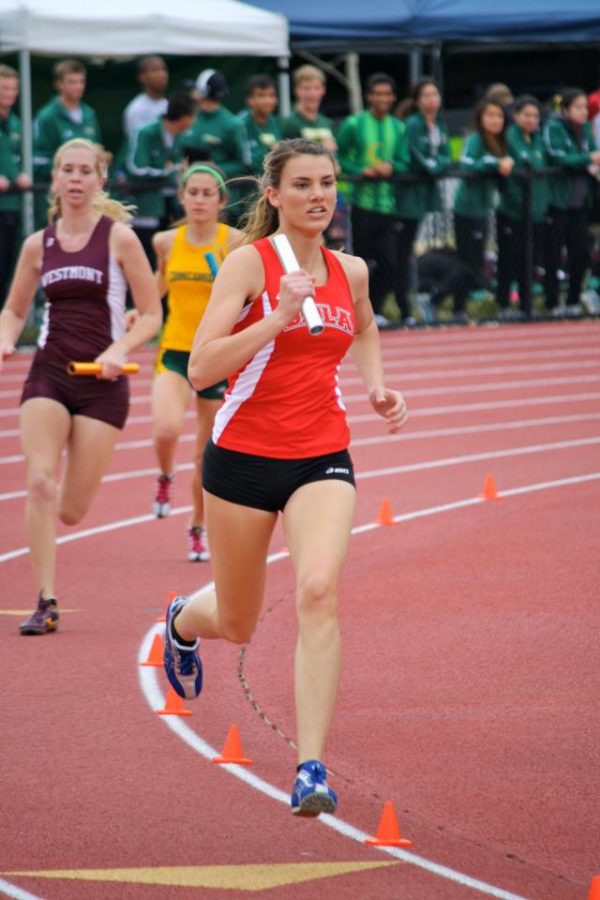 Jack Finck, Writer
March 3, 2016
Biola provided a strong showing at the Rossi Relays, highlighting a fifth place finish in the men's 4×800 relay and an eighth place finish in the women's javelin throw by freshman Megan Crumley.
A GREAT PLACE TO START
Vanguard University and The Master's College were the only other Golden State Athletic Conference to participate in the meet. At this point in the season, the athletes are more focused on their individual results. Team placing comes into play during the conference tournament on April 28.
"I think we all did well for this early in the season and it's a great place to start preparing for outdoor season," said Dylan Fredenberg, junior thrower. "We certainly hit some good marks to build upon which makes me hopeful for weeks to come."
Fredenberg competed in two throwing events in the Rossi Relays. He finished 16th in the men's javelin throw with 42.73 meters, and 23rd in the men's discus with 34 meters.
PATIENCE IS KEY
This meet came the weekend before the NAIA Indoor National Championships that will take place on March 3 in Johnson City, Tenn. The 11 athletes participating in the championship meet left Biola early in the morning on March 1. Athletes focused on the events of the outdoor season are working towards the NAIA Outdoor National Championships that take place on May 26.
"Patience is a huge part of this time of the season because we are still working hard and our bodies are tired, even at meets," Crumley said. "This may result in mediocre marks for now, but it is all working toward peaking near the end of the season allowing us to have a few fantastic marks, rather than many decent marks."
NOTABLE PERFORMANCES
Other notable performances for the Eagles were sophomore pole-vaulter Christina Clark who cleared 3.2 meters to finish 13th. Junior thrower Andy Cecil threw his shot put 11.6 meters, resulting in a 19th place finish.
The next outdoor meet will be the Ben Brown Invite hosted by Cal State Fullerton on March 12. This will be the first of 12 meets for the athletes to improve on their scores before the GSAC meet.