Taemin Lee aces his first album
Taemin Lee proves himself as a solid solo artist with "Press It".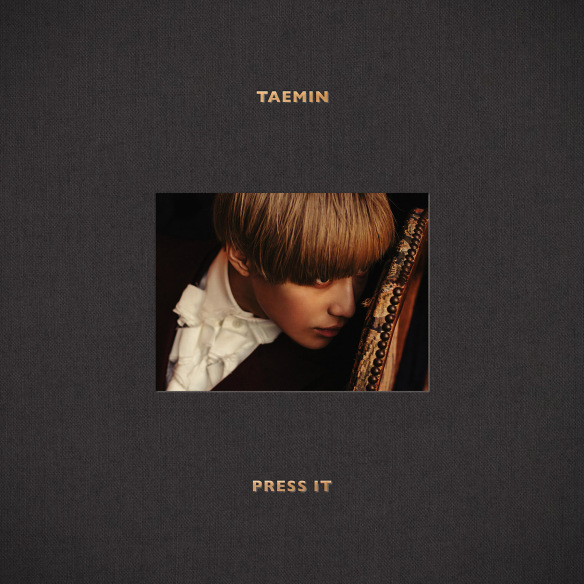 As a long-time fan of SHINee, I already knew of Lee Taemin — known as Taemin Lee in the U.S. I cannot say, however, that he ever stood out to me among his band. I now see how wrong I was. When Lee first debuted as a solo artist (relax, SHINee are still going strong – with his EP "Danger" in August 2014, I realized how skilled he truly is. Amazingly enough I still tended to put him on the wayside for the majority of last year — mostly paying attention to other members of his band during their "View" comeback. Feb. 23 saw the release of Lee's debut LP, "Press It," which changed my thoughts forever.
HIS ULTIMATE FORTE
"Press It" begins with "Drip Drop," which features a beautifully filmed video. "Drip Drop" shows off Lee's dancing; his ultimate forte. Despite the song being sultry in and of itself, with lyrics such as "Your raindrops become my sea… I can't get away," the dance is fast-paced and poppy — allowing Lee to show off his sublime dancing abilities.
Surprisingly, a majority of Lee's songs featured in "Press It," such as "Soldier," "Mystery Lover" and "Hypnosis," contain a laid-back steady pace — a change from his first EP that only contained two slow songs out of the six featured.
WHERE IS THE HYPE?
Despite this, songs like "Guess Who" and the title track keep up the energy. Listeners might wonder how the songs maintain emotion with intense beats. Lee's voice is what provides. As I listened to Lee sing, "After waking up alone on a dark night… like a habit, I'm thinking of you… " in "Press Your Number," Lee's deep timber voice affected me to the core. It reminded me of the first time I listened to "Ace," which to this day still gives me a sense of serenity.
Slower songs usually bore me. I begin to get impatient and antsy — where is the hype? However, Lee's slower songs remain my favorite. I find I have the ability to sit and listen to every in-tune word he sings with his velvety voice. While I require most artists to contain a hype beat in order for me to get past the point of boredom, Lee's vocals are powerful enough to do it all themselves.
MUSIC REMAINS UNIVERSAL
As listeners could expect from a Korean artist, Lee sings his songs in his native tongue. Throughout his album, Lee does incorporate different phrases of English, such as "I just wanna be a soldier" in "Soldier." Do not let this deter you, however, because music remains universal. Not being able to understand every word he sings does not mean you will be unable to appreciate and hear the talent and skill.
Taemin Lee remains a solid, talented artist who continues to prove himself through his powerful dancing and soothing vocals. Every new song and performance released greatens my appreciation for his music. Thanks to his "Press It," Lee will not only stand out to me as a band member, but as his own force to be reckoned with.