Eagles drop to 1-3 in GSAC
The Eagles' held Westmont to one-hit, but could not stop their eighth inning rally.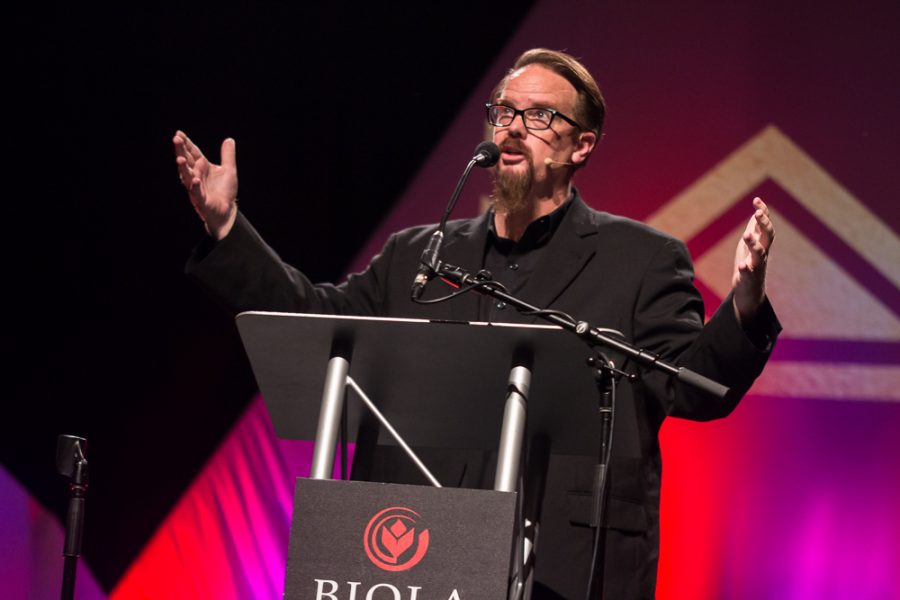 Keaton Moore, Writer
February 27, 2016
With a 1-2 Golden State Athletic Conference record, the Eagles played their first game of a three-game set against the Westmont College Warriors. Although their conference record dropped below even after their first GSAC matchup of the season against Menlo College, the Eagles remain only one game behind the Warriors and 1.5 games behind the conference leading Vanguard University and San Diego Christian College.
Eagle's Rally
Despite the pitching performance put on by senior starting pitcher Eric Diomartich, the Eagles' rally in the bottom of the eight ended up not enough and they lost to the Warriors 3-6.
Right off the bat, it became clear the series opener was in the hands of the pitchers. Neither of the starting pitchers allowed anything more than two hits through the first seven innings. However, in the eighth inning Westmont struck their fatal blow.
After walking the first two batters of the inning, Diomartich was relieved by sophomore right-handed pitcher Daniel Jang. With five consecutive hits the Warriors took a commanding 0-6 lead in the top of the eighth.
In the bottom of the eighth, a bases clearing double from junior second baseman JD Meyer put the Eagles on the board. However, their late game rally proved not enough to catch up and Biola fell to the Warriors 3-6.
In the end, Diomartich received the loss, after pitching eight innings allowing only one hit, two runs and four walks and the Eagles dropped to 1-3 in GSAC.
Upcoming Game
Biola continues their home series against the Warriors with game two on Saturday, Feb. 27 at 11:00 a.m.