Snow Jackson freeze out Vera Ambrose
Snow Jackson secures SGA leadership positions with 57.29 percent of the vote.
The results are in: Snow Jackson and Liam Timoti have won their respective constituencies for the 2016-2017 school year.
Out of 1,433 students who voted for Student Government Association president and vice president, Snow Jackson won 821 votes, equating to 57.29 percent of the total. Opponents Vera Ambrose secured 612 votes, an amount that totaled to 42.71 percent.
OVERWHELMING AND HUMBLE
"It's so overwhelming. I think it's just because you think about something for so long and having it actually happen feels so overwhelming and humble that the student body would trust us with this," said Jessica Snow, junior business major and vice president of administrative services of SGA.
Snow and Samuel Jackson, junior business major and vice president of marketing and communications of SGA, focused their "Empowering You" campaign on improving communication between administration and students.
"I am truly humbled. I think this is something Jess and I have thought about now for quite a few months and see [the campaign] all the way to the end," Jackson said. "I can't be more excited or humbled."
FINDING A DIFFERENT WAY
Opponents Carissa Vera, junior business major, and Gregory Ambrose, Hope senator and sophomore English major, promoted their campaign "Valuing our Past, Visualizing our Future" to encourage student participation in campus events and in student government next year.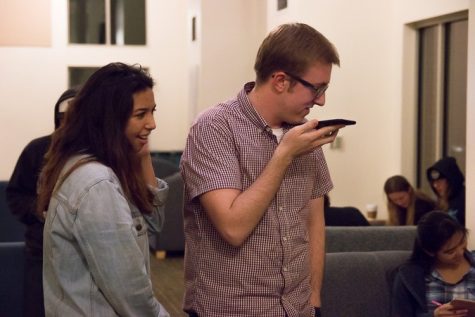 "I think the saddest part isn't just not making it, but there's so many students we got to talk to and they would pour out their hearts and we'd hear the stories and you get excited because you think, 'Maybe I get to actually serve these students and be a part of making their experience better,' and not to say that we can't still do that, but we're going to have to look for a different way," Ambrose said.
SHARING HIS PASSION
Liam Timoti, junior communication studies major, ran unopposed for the Student Missionary Union presidency and received 1,302 votes. His campaign, "Involve, Empower, Fulfill," aspires to inform students of opportunities in SMU.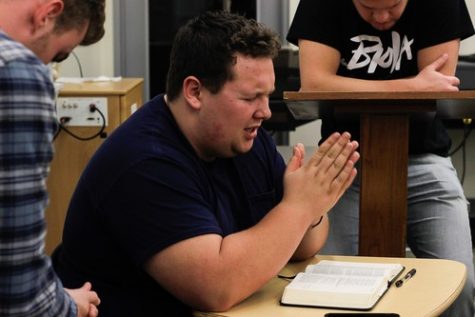 "I'm most excited about sharing about the passion I have to serve the Lord missionally, not necessarily overseas but what it's like to live life everyday with the desire to share about Christ." Timoti said. "I'm stoked to be able to help people, love people…I'm excited to pray for this organization, pray for the people we interact with, the people that work through SMU."
SGA will host an information night for available positions in next year's government on Feb. 23, from 9:30 to 10:30 p.m. SGA is accepting applications for the 2016-2017 school year's Senate until Friday, Feb. 26 at 3 p.m. Senator campaigning occurs March 1-6 and voting occurs March 7-8. Applications for the Executive Board are due Friday, March 4 at 3 p.m. and interviews occur March 7, 8, 14 and 15.