Life after Pablo
Kanye West continues to brilliantly challenge and frustrate his most dedicated fans.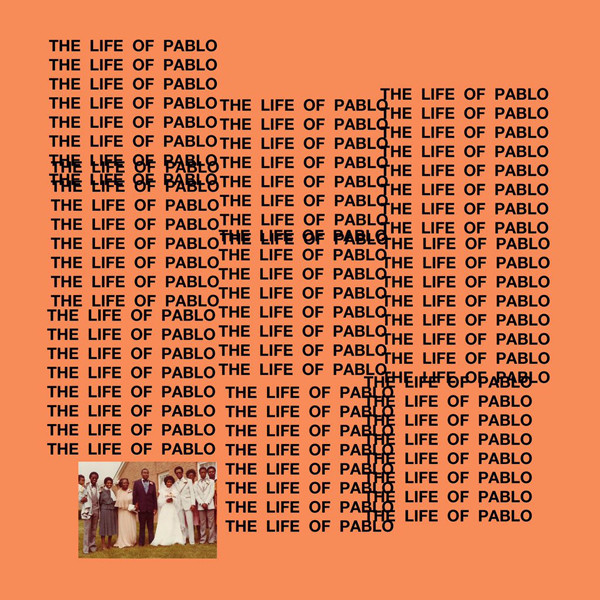 Why are any of us surprised with "The Life of Pablo"? After over a year of rumoured collaborations, fashion collections, sparse G.O.O.D. Friday tracks, we finally have Kanye West's latest gift to us, but why is my timeline filled with think-pieces and reviews shocked that Yeezy was able to pull off this record? "The Life of Pablo" is exactly what we were told it would be. It is a gospel album.
A FRAGMENTED PICTURE
It is a complete and total mess in terms of structure, and any sort of cohesive nature, which Yeezy has indirectly told us through the complete and total calamity that is his Twitter account. The jury's still out on whether or not it is "the album of the life" rather than the album of the year, and truthfully it might not be either. Kanye looking into a mirror and telling us exactly what he sees comprises "The Life of Pablo."
He sees the ambitious rapper that has been on top of his, and THE, game since the beginning, but he also sees a frantic dreamer — desperate to pour himself into creating art for the rest of the world, troubled by his own ego, a person we "wouldn't want to see off his Lexapro." West sees himself, and gives us a record completely unphased by any sort of thematic filter. "Life of Pablo" does not work in narrative or concept the same way previous releases did. It works as a fragmented picture of the artist — Kanye West in 2016.
CHALLENGING HIS AUDIENCE
In the Madison Square Garden debut of "Life of Pablo," Yeezy took some time to qualify the line, ""This is a God dream," which repeats several times on album opener "Ultralight Beams." The gist of this was that this album was a wholehearted tribute to West's faith, a testament to the religious themes he has played with throughout his entire career. "Even though they knew Yeezus is a Christian, hah?" he raps on "Highlights." Kanye does not shy away from anything, from his own brokenness to the faith he clings to.  
Regardless, Yeezy can be frustrating if we attempt to approach any of his work on a surface level. "The Life of Pablo" is either the most complicated record of his career, or the most disjointed piece of abstract art in his canon. For a moment, consider it a brilliant combination of both. Yeezy challenges his audience in ways other artists never come close to. He makes you work for it, releasing music and then taking it down to tweak and adjust levels, driven by a near-obsessive desire for perfection.
Whenever "Yeezy season approaches," there is always rumors of dozens of unreleased bonus tracks, and "The Life of Pablo" is no exception. Following the release of this record has been an absolute whirlwind, with several varying handwritten tracklists posted on Twitter, rumors of projects with Kendrick Lamar and Young Thug spanning 80 tracks between the two of them and too many Twitter meltdowns to count. Kanye has done everything from confess his allegedly massive personal debt, to describing how the "Pablo" inspiration behind the album is actually the Apostle Paul.
DAY-BY-DAY
We are not done with how this album is rolling out. Rumor has it Kanye is still adjusting the music for "Wolves," a song he premiered over a year ago, and now track 12 out of 18 on the record. Every day, Kanye seems to announce the record is changing in some way, or will only be available on TIDAL and never up for sale. There is still inevitably so much to say about "The Life of Pablo." We will be talking about this record for months to come, but for now we have to take this day-by-day, and enjoy this record now. Who knows where it will be tomorrow.