Softball wipes the dust off the plate
Biola softball snaps its four game losing streak by sweeping Holy Names University.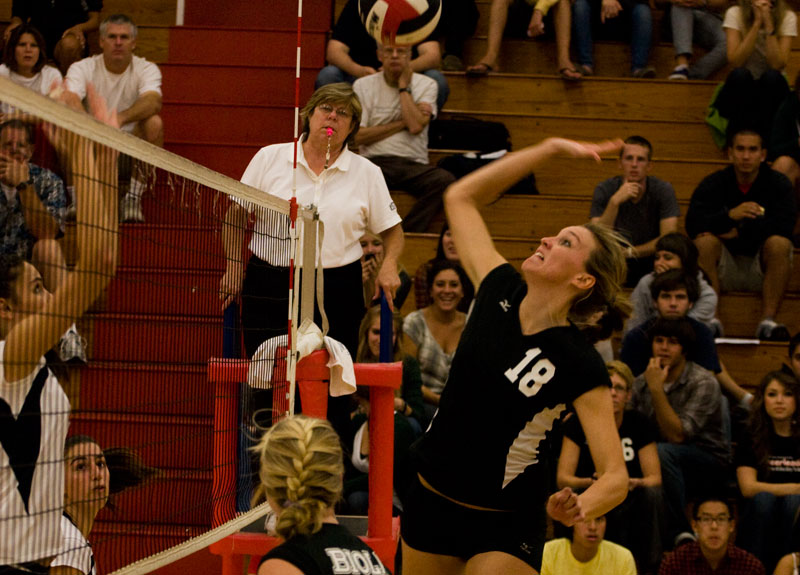 Jack Finck, Writer
February 16, 2016
After losing twice to former Golden State Athletic Conference rivals Azusa Pacific University on Feb. 12, the Biola softball team swept Holy Names University in a two game series on Feb. 13. These wins also snapped an early season four game losing streak, improving their season record to 3-4-1.
A YOUNG TEAM
The Cougars spoiled the Eagles' home opener, beating them in both games of the double header by large margins. Biola's only score in the series was in the first inning of the first game, when senior third baseman Heather Hall hit a two-out double and was brought home by sophomore first baseman Selina Sherlin's single to left field. APU closed out that game by scoring six unanswered runs, and kept Biola scoreless in the game to follow, winning 8-0.
"We have a very young team," Hall said. "So the first couple games we had were all about learning how to work together as a team. I would not say any of us were devastated with a four game losing streak because we were all learning how to work together and find out what works best for our team."
COULD NOT DO ANY BETTER
What Biola lacked at the plate against Azusa Pacific, it more than made up for against potential future PacWest conference opponents Holy Names. The momentum started in the first game when junior outfielder Kasey Hormel reached home on an error. Biola followed the first inning with an eight-run second inning highlighted by three RBI triple by Hormel. The Eagles won the game after five innings because of the mercy rule, winning by a score of 14-2.
The Hawks could not do any better against the Eagles in the second game. Junior infielder Miranda Galindo hid a single to lead off for the Eagles. She then stole second and was advanced to third on a sacrifice bunt by Hormel and was eventually brought home by a double from Hall. The Eagles led 1-0 after the first.
After a scoreless second inning Biola improved on its lead in the third. The Eagles scored three runs thanks in part to a triple by Anjie Amezquita.
The fourth inning led to even a larger Biola lead when freshman pitcher Kaile Chavez hit a three RBI double. Biola scored four runs, resulting in another mercy rule. The final score was 8-0.
A DIFFICULT OPENING SCHEDULE
Despite these wins, the Eagles are still off to one of their worst starts in the last three years. This is in part due to a difficult opening schedule and significant offseason roster change. Last season's roster consisted of only 15 players including four seniors, and frequently had to be patched with other sport athletes. This season's roster has 20 players, indicating 10 new players.
"Our coaches do a great job on encouraging us and preparing us spiritually, mentally and physically," Amezquita said. "This year as a team our goals are winning conference and making top 10, I have complete confidence that if we continue to work hard and give the glory to God we can accomplish them."
The Eagles' next game is against Southern Oregon University in the NAIA SoCal Classic in West Covina, Calif. on Feb. 19.