"The Night Circus" captivates with every word
Erin Morgenstern's breakout novel is the perfect read for lovers of fantasy and mystery alike.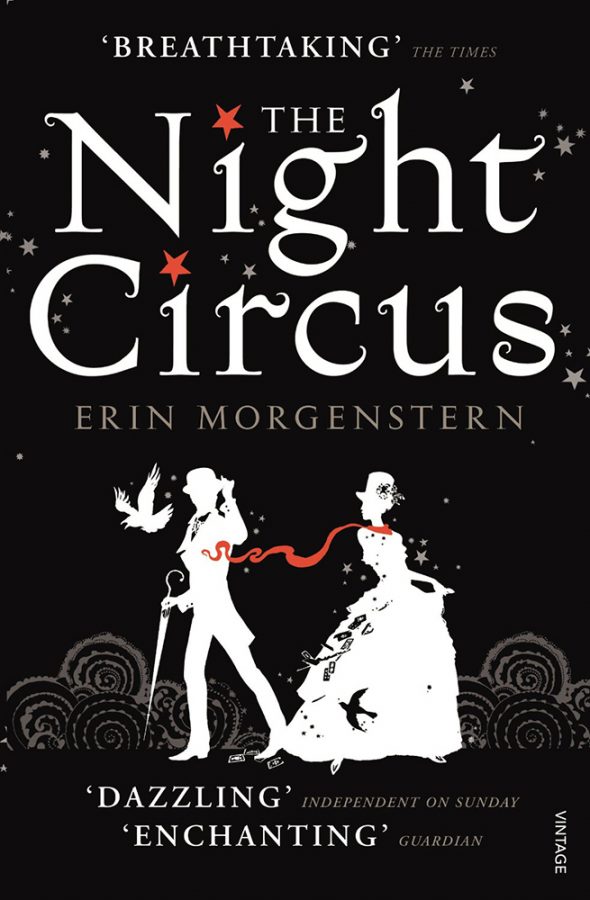 Hayley Langdon, Writer
February 16, 2016
In 2004 and 2005 author Erin Morgenstern participated in the National Novel Writing Month, NaNoWriMo. After several revisions from her original work at the NaNoWriMo, her final draft resulted in the intriguing novel "The Night Circus."
MUCH MORE TO OFFER
Despite the book's synopsis emphasizing the love story between the leading characters, the story itself has so much more to offer. Now, I love a good love story just as much as the next person and Morgenstern certainly wrote characters who have the depth to make their relationship interesting. But, while the romance is done in a way "Twilight" should take note of and is no way over the top, I found the overarching story to be all the more compelling.
A WORLD OF FANTASY
The opening chapter immediately brings the reader into a world of fantasy when the first characters they meet are capable of "true magic." From there on, this unique form of magic propels the leading protagonists into a duel that, unbeknownst to them, can only end in the mortal defeat of the other.
Rather than merely partaking on the London stages, the battle unfolds in a circus created by the social elite of the time. "Le Cirque des Rêves," which translates to "The Circus of Dreams," is created with the intention to be unlike anything the late 1800s had ever seen. With a group of five eccentric individuals each lending their personal flair for the dramatic to the circus, everything from the color scheme to the folds of the fabrics is an exact science. The end result is the mysterious circus that arrives without any advertising, is only open from dusk to dawn and whose tents contain magic so believable, it almost passes as real in the eyes of the circus-goers.
A TOUCH OF DICKENS
"The Night Circus" is beautifully written and reads with a touch of Dickens inspired by the modern stories of "Prestige" and "Inception." After I read 140 pages into the early hours of the morning, I realized this book was already a favorite. Once I finished the novel a couple days later, I was eager to start from the beginning to better understand all the hidden details I had not noticed before.
Just as the "the circus arrives without warning" and provides an unexplainable experience, Morgenstern's novel grabs hold of its reader within a matter of pages and takes them through a true literary masterpiece.