Talbot concentrates on sports ministry
Biola is one of the first universities to offer sports ministry concentration graduate degrees.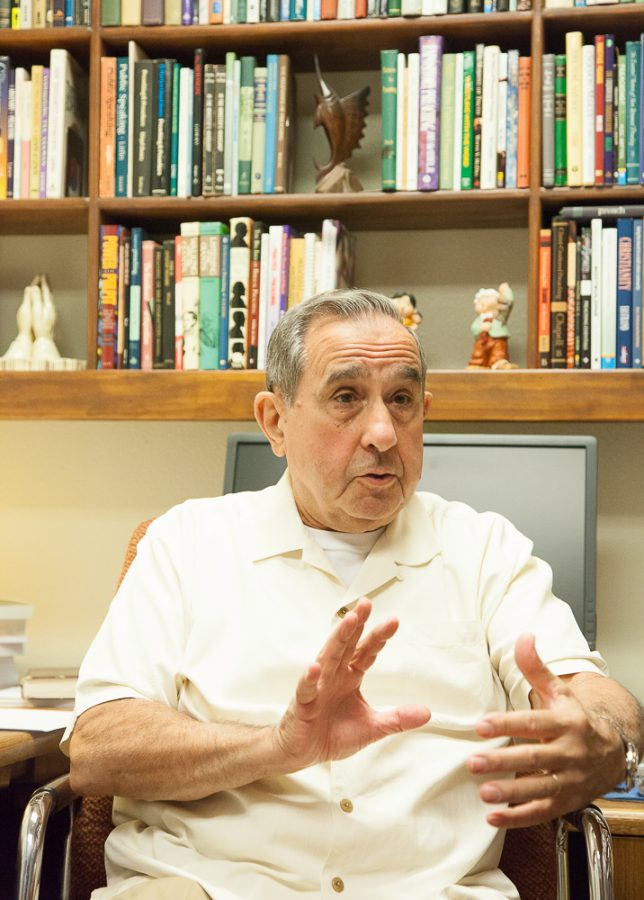 Alondra Urizar, Writer
November 18, 2015
The Talbot School of Theology will introduce a sports ministry concentration in the Master of Arts in Christian ministry and leadership program in spring 2016.
"This program is a brand new program for sports ministry and it has just entered into the catalog," said Don Sunukjian, department chair of Christian ministry and leadership. "A student who enrolls in this program would be a resident student at Talbot and would take the standard Bible, theology classes offered on campus."
ONE OF THE FIRST
Biola will be one of the first universities to have a Master's of Arts concentration in sports ministry. Currently, other universities have a sports management degree but only prepare individuals to become athletic directors, said Tim Conrad, founder and CEO of UW Sports Ministry since 1996.
"There's not a market for it," Conrad said. "They created a sports management degree and a sports management degree at a Christian university prepares you to be an athletic director at a school, a PE teacher, a YMCA director, a city parks and recs person. Everything except a sports missionary."
BEST OF TECHNOLOGY
Graduate students who have a concentration in sports ministry will have a total of 66 units to complete, which will take approximately two to three years. It will be a hybrid course where core courses are taken on campus and ministry courses are taken through a special streaming video online through Canvas.
"It will all be online and it combines the best [of technology]," Conrad said. "There will be limited times for the entire student body of the class to meet with a live professor via
."
THE INSTRUCTORS
Greg Linville, a primary instructor for the new program, is one of two individuals who has an honorary Doctorate in Sports ministry from Briercrest College and Seminary. Conrad, the second professor, has previously taught at Biola in the physical education department and was the men's soccer coach from 1975-1981. Together, both professors hold 75 years of experience in the field of sports ministry and have created The Agon Institute of Sports Ministry to be active in offering resources for sports ministries.
Though Bill Galipault already has a doctorate of ministry from Azusa Pacific University, he will take courses to become a part of the faculty to teach students later on due to the influence of his friendship with Conrad.
"I heard about [the program] through Tim Conrad," Galipault said. "So Tim and I have been friends for a long time and I knew that he was going to be doing a series of classes through Talbot and I wanted to take the class so that I would see and understand where [Conrad and Linville are] coming from as far as their views on sports ministry."