Students must invest their time wisely
Former Chimes opinions editor and current Cerritos College trustee Zurich Lewis shares lessons learned from the other side of college.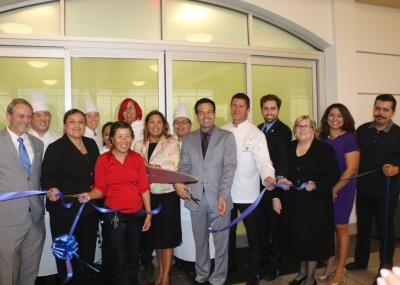 Ever since I was born, I knew I would attend Biola. In my childhood, I learned to ride my bicycle and picked up my first tennis racquet right where Alpha's parking structure now stands. Having lived in La Mirada all my life, I would pass by campus and think about when I would become a Biola student. I would tell myself "that is where I will be going soon."
The Other Side
Five months ago I began saying "that is where I went." Everytime I hear the bell tower at my house I remember the three years I spent growing and learning on campus.
Now I am on the other side. I was a college student and now I am a college trustee. As a student, I ran for and won election to the Cerritos Community College Board of Trustees to represent La Mirada and surrounding cities. In the year since, I have learned a myriad of valuable lessons.
Talk with a Professor
Given the above background information, it should come as no surprise I graduated with a degree in political science. With my interest in government solidified, I took the opportunity to talk with each of my professors during their office hours about what I planned to do. Each of them introduced new concepts I had not considered and those concepts sharpened me as a person.
A university like Biola is rare. Many colleges and universities have a large classroom setting where it is next to impossible to sit down and talk with a professor or even a teacher's assistant. I encourage you to make time out of your busy schedules, no matter how many units or extracurricular activities, to talk with a professor of your major. They will take notice and think of you first when a new internship or other opportunity opens up in the field.
Enhanced Experience
Speaking of extracurriculars, I fondly look back on my time serving as an AS Senator and later the Chimes Opinions Editor. I will never forget those unique experiences and lifelong friendships. For all the divisive arguments in Senate and deadline stress in the Chimes, there were twice as many unifying collaborations and quality stories that more than made up for it.
These two extracurriculars enhanced my experience at Biola and allowed me to not only add two more lines to my resume but also add a larger network of friends and cherished memories. Making the commitment to extracurricular activities will pay off handsomely for your career and for yourself as a whole.
Go Explore
Finally, there is a world outside Biola. Go explore it. Whether you live down the street or come from halfway across the world, there is no better place to be than Southern California. Where else can you hike an icy mountain and surf on a warm beach in the same day? The Greater Los Angeles area has global experiences and places of interest for everything and anything. The "Biola Bubble" only offers so much.
Time is a valuable commodity. It is the only thing you can spend but can never get back. Invest it wisely. Look back on this time you are spending now at Biola and make sure your investment yields greater dividends than simply a good grade point average and a paper degree.