Students propose upcoming events
Senators consider proposals for Candyland, diversity events and a shuttle to the Cross Country championship.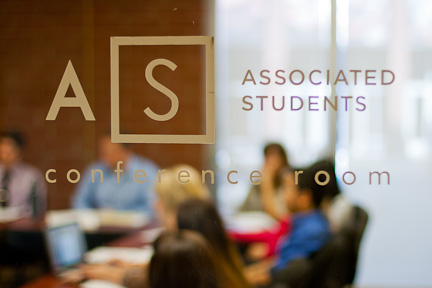 The meeting began as Heidi Herchelroath, manager of housing services, asked the senators to encourage students to take the poll created by housing services considering who should get priority to live in Biola's apartments. In order to make good long-term decisions regarding the housing selection process, Herchelroath stressed the importance of student input in reevaluating what measures, especially age or credits, should be used to determine priority instead of the lottery process currently in place. Senators were torn about how priority should be decided.
The senators received their nametags and business cards. Graham Gantzer, vice president of technology, finance and HR, conducted an update from the executive board and said that $6,960 of proposals have passed so far this semester by the senators.They are considering lowering the $20,000 buffer amount in the budget, but a decision has not yet been made.
SGA president Taylor Stribbling debriefed the SGA chapel that occurred on Wednesday, Sept. 23. They discussed how their participation in communion was received by students and what they could change next time in their planning process, such as having a larger planning committee. Also, they talked about what the president's speech should include and the best way to represent SGA and the senators to the student body.
Eagle Fest will occur on Saturday, Sept. 26 at the Fireplace Pavilion. There will be free popsicles, free Biola Black shirts, and performances from various groups on campus to help inspire excitement and spirit for the soccer and volleyball games that follow the event.
There will be no senate meeting on Oct. 1 as SGA's executive board and advisor Laura Igram-Edwards will be in Washington, D.C. for the National Student Government Conference.
PROPOSALS
Hannah Ketenjian, resident assistant of Alpha and communication sciences disorders major, proposed $1,450 for Alpha's Candyland event set to take place on Oct. 31. This annual event is partially supported from fundraising from outside sources, like churches in the community, but requires additional funds for supplies to decorate the dorm and provide activities and treats for visiting children. This includes a bounce house, cotton candy machine and popcorn machine among other smaller items.
Rachel Coen, liaison for cultural immersion events and junior psychology major, proposed $880 for a cultural immersion and celebration dinner and movie night. The proposed amount covers two different nights during the semester, allowing a total of 50 students to participate in the events. The goal is to celebrate a specific culture, allow for open discussion and consideration of different perspectives.
Adam Washington, sophomore business administration major, proposed $500 to rent the Biola Shuttle and provide tickets to 35 students for the Cross Country GSAC Championship on Nov. 7 at Concordia University Irvine. This would help raise student support for cross country, especially since all of the team's are off-campus.
Jessica Snow, vice president of administrative services, proposed $781 for refreshments at Torrey Conference.
VOTING
In a same day vote, Snow's proposal for $781 for use at Torrey Conference was passed as 12 senators voted for, two against and one abstained.
Gantzer's proposal from last week for $6,776 for The New York Times was passed in an 11 to four vote.