Global students director meets with senators
Senators learn how to relate better with students as they hear from GSPD director and reflect on last year's AS general survey.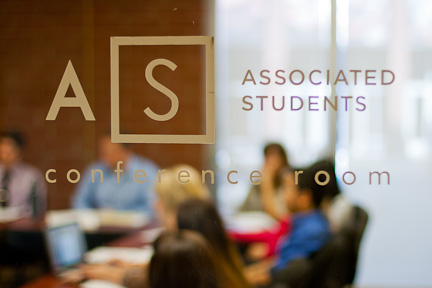 The meeting began with Stephanie Sanford, director of Global Students Programs and Development met with the senators to inform them of who global students are and what programs are available for them. Angie Lee, an undeclared sophomore and global student, explained her experience as a global student and gave suggestions to senators on how they could best connect with global students in their constituency.
Senior vice president Drew Mattocks and SGA advisor Laura Igram-Edwards explained three new committee positions available for senators. The student communications committee will evaluate student feedback of university social media. The NCAA athletics advisory council will be meeting with athletes and other members in the Biola community to discuss the change to NCAA Division II. There will also be a committee for the education week in spring that will bring awareness of sexual violence.
Laura-Ingram Edwards reviewed the 2015 Associated Students General Survey. Its questions included the accessibility of the senate to students and what concerns they had about the previous year's senate. The survey reflected that students often felt out of touch with their senators, whether that be a lack of face-to-face meetings or that the president was unapproachable. The discussion afterwards focused on how to ensure all students can connect with their senator.
Diversity liaison Max Soh conducted a follow-up meeting to continue sharing information about the different kinds of diversity clubs available on campus. President Taylor Stribbling then explained senators will help with communion at chapel on Wednesday, Sept. 23 at 9:30 a.m.
The Eddy will take place on Thursday, Sept. 24 at 7 p.m. at the Fireplace Pavilion. LANY and EVVY will be performing and former student Ian Watt of Could Ever will be the opening act.
PROPOSALS
Graham Gantzer, vice president of finance, technology and HR, proposed $500 for Student Government Association's offices and expenses for senators, marketing and communications and the finance department which included items like desk chairs and pens. This charge will be budgeted in future semesters but SGA did not foresee the need for this charge when AS split.
Gantzer also proposed $6,776 for a New York Times subscription for the entire 2015-2016 school year. This includes 80 copies per a day, five days a week, except for Thanksgiving, Christmas and Spring breaks, for student use. Usually, this is included in the SGA budget, but the senate wanted to run a survey and talk to students first to guarantee this was worth the expense.
VOTING
Gantzer's proposal for SGA office expenses passed in a vote of 14 to one for the full amount of $500.