Senate meets with spouses of Biola trustees
After passing funding for sports spirit scarves, senators met with the spouses of members of the Board of Trustees.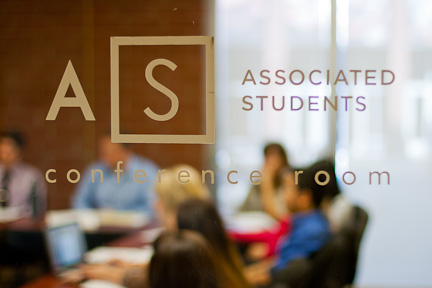 This week's senate meeting began with updates from the Student Government Association's executive board. The miscellaneous charges increased to a total of $1,696.13, which includes $1,112.33 to put doors on multiple cubicles in the SGA office and $583.80 for the New York Times subscription. The doors were planned to be installed in April 2015 but were not placed until August after the contingency funds, a surplus of money including SGA payroll and supplies, from last semester that rolled over into the current fund.
Open Proposal Session
There will be an open proposal session at the senate meeting on Thursday, Sept. 24. Any students interested can contact their senator for more information. Also, SGA updated their website to sga.biola.edu instead of the previous as.biola.edu.
Max Soh, diversity liaison, explained what diversity is and why it needs to be an important focus on Biola's campus. There was no discussion about specific events, but it is Soh's goal to be involved in diversity events around campus throughout the year.
Afterward, the senate met with nine of the spouses of members of the Board of Trustees. President Taylor Stribbling introduced the executive board and senators and explained the role of SGA on campus.
Proposals
Stribbling proposed for $1,300 for 300 spirit scarves that would be given away during Biola sports games to encourage student participation. This would be an opportunity for the SGA to partner with the athletic department. The spirit scarves would have different variations of Biola athletics logos, as well as the SGA logo. They would first be distributed at the soccer senior night on Oct. 17 and any extras would be raffled off to students at other sporting events.
Voting
For this same day vote, the proposal of $1,300 for spirit scarves was passed unanimously.