Senate reviews fall budget
Student Government Association senators discuss contingency fund details and President Action Committee partnerships.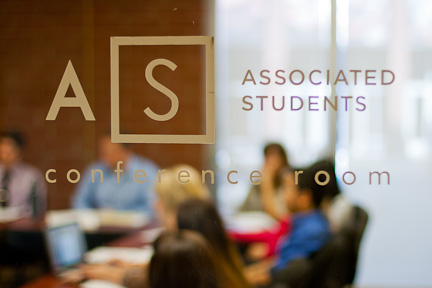 The first Student Government Association senate meeting of the semester began with proposals and voting for three different sets of funds.
Next, Graham Gantzer, vice president of finance, technology and HR, explained where the semester's funds for SGA comes from and the amount of funding currently in the contingency fund. Each full-time student generates a $120 student fee in which 25 percent will go to the Student Missionary Union and 75 percent goes to SGA. This 75 percent is further divided and distributed to other organizations on campus. A total of 50 percent is allotted to the Student Programming and Activities, 20 percent to SGA, 15 percent to the Biolan, 11 percent to the Chimes, 2.63 percent to Multi-Ethnic Programs and Development and 1.79 percent to Global Students Programs and Development.
The contingency rolled over from Spring 2015 in the amount of $134,659.08. Due to a passed proposal for $2,500, miscellaneous deduction of $1,000 and a $20,000 buffer, the current available contingency for SGA stands at $111,159.08. The miscellaneous deduction was due to returning a donation intended for the 2015 Woven Conference.
Gary Lindblad, the dean of the Crowell School of Business, explained the details of the Business Startup Competition to the senate. He described the process the teams will go through and asked the senators to raise awareness among their constituency.
Vice President Drew Mattocks and SGA Advisor Laura Igram-Edwards then explained to the senators about their partnerships with the President's Administrative Council. They discussed general information about their role in these partnerships as a liaison between students and members of the PAC and how to appropriately relay information.
Serve Day is 8 a.m. to noon Saturday Sept. 5 and meets at Sutherland Auditorium. There will not be chapel credit offered this year for the event.
Proposals:
President Taylor Stribbling proposed a total of $300 for the Business Startup Kickoff event on Monday, Sept. 14 at 7:30 p.m. These funds would be used for refreshments for students of all majors as well as alumni attending the event.
Gantzer proposed $1,760 for the diversity liaison's payroll which had been omitted when they previously arranged the fall 2015 budget. He also proposed for $600 to be moved from the contingency fund into the budget due to an overestimation of student enrollment. Originally it was estimated there would be 4,150 full-time undergraduate students enrolled in fall 2015, but only 4,134 students were enrolled at the time of the meeting.
Voting:
In a same day vote, the full amount of $300 for the Business Startup Kickoff was passed unanimously.
The full amount of $1,760 was unanimously passed for the diversity liaison.
The proposal for the budget was also unanimously passed in the full amount of $600.