Summer six
Arts and entertainment editor Christian Davis puts his credibility on the line with six selections for your summer.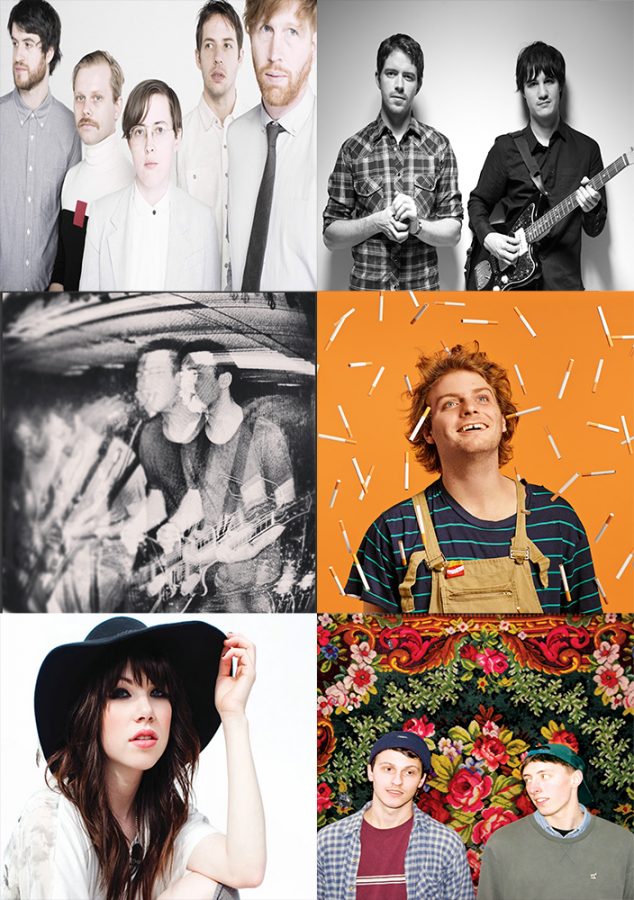 Christian Davis, Writer
May 12, 2015
Believe me when I say I take my playlist curation very seriously. I was that guy who passed out mixed CD's whenever the temperature finally reached 90, prepared months in advance and carefully edited for variety, flow and originality. Now that we're getting ready to put a cap on the semester, (or for some of us to throw their caps in the air) here are six tracks to get you started for the summer. From indie-rock and folk to surf-rock and pop, we've got you covered.
1. "The Way You'd Love Her" — Mac DeMarco
Perpetual goofball, part-time jazz chord fanatic and full-time chain smoker Mac DeMarco is set to release a new mini-lp this August, but consider this an early gift from the Canadian indie-rocker. It is a bouncing, Steely Dan-type throwback with one of the most fun guitar solos I have heard all year.
   2. "Buttercups" — Nai Harvest
Some bands change for the better, and some for the worse. Where the Mumford boys' switch to electric did not quite go as planned, Nai Harvest are proof of the effectiveness of re-branding. Their new record "Hairball" exchanges emo for surf-punk, giving Wavves and FIDLAR both a run for their money.
  3. "I Can Do No Wrong" — American Wrestlers
The solo project of Gary McClure, this record redefines bedroom pop, with its clever drum machine patterns and shimmering guitar lines. It is definitely essential beach lo-fi for driving down PCH, just in a beat up 80's volvo rather than the radio friendly red convertible.
  4. "To Die in L.A." — Lower Dens
If you thought Walk the Moon's last record was a testament to the 80's cementing its presence in indie-rock, Lower Den's subtler, more nuanced tracks will blow your mind. It perfectly balances new-romantic shoegaze tendencies with sunny electro-pop a la New Order and The The.
  5. "All That" — Carly Rae Jepsen
Fight me. This slow burn from one of Canada's finest is undoubtedly praiseworthy, far removed from any of the bubblegum sheen present in her other singles. Credit must also go to co-writer Dev Hynes from Blood Orange, whose influence is apparent in everything from the slap-bass to the synth pads. It is great, and you know it.
  6. "Precipitation" — The Dodos
This San Francisco two-piece has always excelled at making folk music interesting, using intricate polyrhythmic and ruthless finger-picking techniques to craft one of the most consistent folk discographies I know. This track's climax is a frenetic, arpeggiated meltdown that embodies a somewhat tribal, beach dance party.