2015 fall budget proposed
Senate prepares for the fall semester by proposing budget amounts for the new Student Government Association.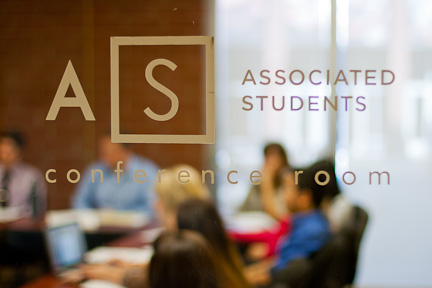 This week's Associated Students senate meeting largely consisted of proposals and discussion of the budget for the Student Government Association for fall 2015.
Senators also discussed feedback they have gotten from transfer students. They focused on the effectiveness of orientation and first year seminar, as well as considering what challenges transfer students at Biola face.
Proposals
Anders Corey, vice president of marketing and communications, proposed $1,817.24 for three new iPad Minis with AppleCare. This technology would be used to establish a standardized system for senators to poll their constituencies and keep track of the results, along with aiding the voting process. These iPads would replace two outdated iPads that senators currently use.
Budget Proposals
Overall, the estimated budget for SGA for the fall 2015 semester came to $73,700. This is a drastic decrease from last semester due to the reorganization of AS since funds are now separately allocated to SGA and SPA, Student Programing and Activities.
The general budget proposed an increase from $7,500 for spring 2015 to $18,500 for fall 2015. The first major change to the budget was an increase from $2,000 to $6,000 for beginning of the year events. In the fall, SGA, in association with Student Orientation Services, plans to host a carnival during orientation week for incoming freshmen and transfer students. They also plan to have individual dorm open houses during orientation week which is more costly than previous years' central open house at the Student Union Building. Leadership development increased from $1,500 to $5,000 to allow the executive board to attend the four day American Student Government Association conference in Washington, D.C. in the fall. This event would replace the executive board retreat.
A budget of $4,750 was proposed for the senate, which would be used for Serve Day and the senators' discretionary funding which is used as a buffer for unexpected expense or for supplies that encourage participation their constituency.
Marketing and communications proposed a budget of $3,575 for posting supplies, branding and staff apparel.
A total of $43,275 was proposed for the senators' payroll.
For plant assets, $3,600 was proposed for the upgrade of AS office computers.
Voting
In a same day vote, Corey's proposal for three iPad Minis was passed unanimously for the full amount of $1,817.24.