Fresh faces take the stage
New senators share their goals and aspirations for next year's SGA senate.
Hang on for a minute...we're trying to find some more stories you might like.
Alpha East: Savannah Ozier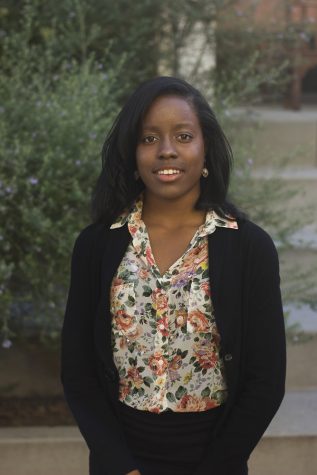 Photo courtesy of AS.
Year: Freshman
Major: Elementary education
In looking ahead at her position as senator next year, Ozier wants to strengthen the community in Alpha East and connect with residents. Ozier said she is passionate, and eager to meet with residents.
"I'm looking forward to growing a lot. This is a new position. I've never been in it before and had to represent students, so it's a little nerve-wrecking but I'm excited for that," Ozier said.
Since being elected, Ozier has received remarks from current residents regarding a lack of representation from their current senator. Ozier plans to resolve this problem this year and meet frequently with residents.
Alpha West: Kristina Riggin
Photo courtesy of AS.
Year: Freshman
Major: Business
As she has lived in Alpha this year, Riggin's said she felt the dorm has sometimes had a negative energy. She hopes to change this by bringing positive vibes as a senator next year.
"I want to make sure that people know that their voice is heard. It's really hard to know when events are and what's happening with the school, so I really want people to be informed that their opinion matters and that what's going on with the school, they're a part of it," Riggin said.
Since being elected senator, Riggin has heard comments from current residents who do not feel included in events in Alpha and on campus. Riggin said she looks forward to meeting residents during weekly rounds in Alpha West to strength Alpha's community through her senator position.
Off-Campus Community: Joel Marlette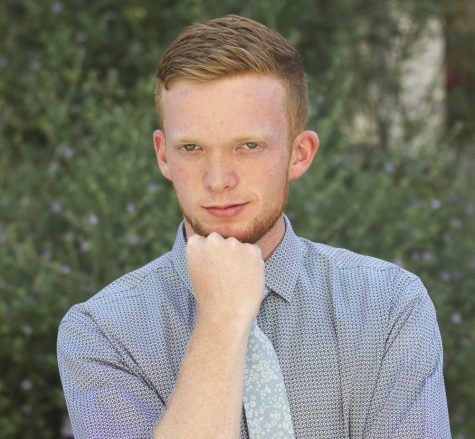 Photo courtesy of AS.
Year: Junior
Major: Sociology
After being an SOS leader last fall, Marlette wanted to continue to be involved as a leader in the Biola community.
"I thought it would be fun to be still involved, to be able to be more of a voice for a certain group, in this case the off-campus community, and be able to bring their voice to the people that are actually able to change things," Marlette said.
Since Marlette and fellow OCC senator Fair Yun will be the only two senators next year, as opposed to three in previous years, Marlette said that his position will require more work, but the change will be easier on the Block senators next year.
OCC: Fair Yun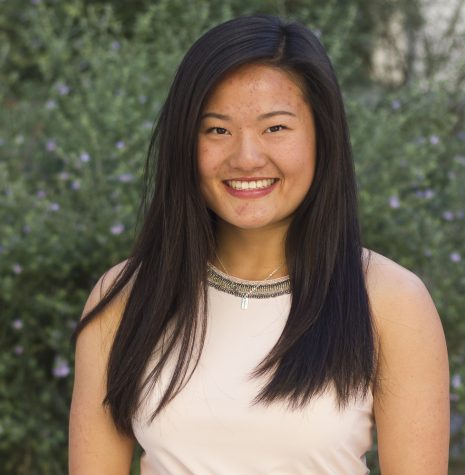 Photo courtesy of AS.

Photo courtesy of AS.

Year: Sophomore

Major: Political science

After talking with OCC residents who feel unrepresented, Yun wants to resolve this issue by voicing their opinions in next year's senate. As a senator, Yun hopes to increase the current bi-weekly free donuts by Mayers Auditorium to every week as an opportunity to hear more from student commuters.

In regards to the recent senator position switched from the OCC to the Block, Yun said she will ensure the needs of OCC students are represented next year.

"I think that in the Bluff and the Block students are more involved with the school than a lot of off-campus students," Yun said. "If they said it was needed, then I guess it is so, but from the outside perspective I think the OCC students need to be more represented."
Hart: Jacob Keeth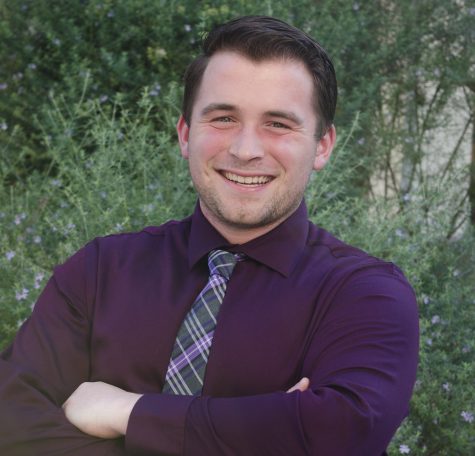 Photo courtesy of AS.
Year: Freshman
Major: Biblical studies, minor in Spanish
After working in leadership positions in high school in his homeland community, Keeth decided to run for the senate position in Hart.
"I guess for that it was kind of a natural step because it was something I've done in the past and it's something I'm good at and I can continue to do here. It's something that I know I can do well, but it's something that's pretty life-giving. I enjoy that kind of atmosphere," Keeth said.
After been elected as next year's senator, Hart students have already approached Keeth with questions and concerns. As he continues training for the position, he hopes he will be able to answer questions and solve problems Harts residents have.
Hope North: Lisa Holm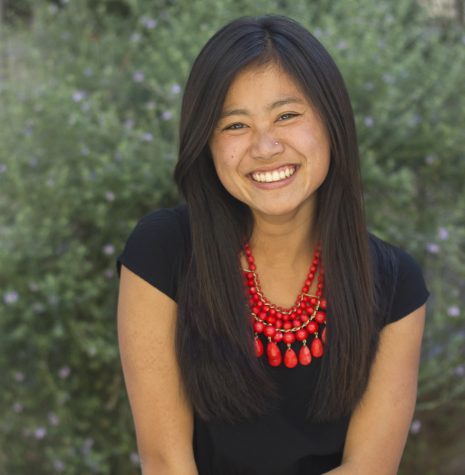 Photo courtesy of AS.
Lisa Holm
Year: Sophomore
Major: Human biology
After getting involved in her dorm community and Student Orientation Services, Lisa saw a need for being a Student Government Association senator students could relate to. Through her time as a senator, Holm hopes to inform residents about what a senator actually does.
"I feel like a lot of people don't know what they do except for their picture on the newsletters," Holm said.
Being easily accessible is also one of Holm's goals in her position, and she is prepared to receive student ideas as much as possible.
Hope South: Gregory Ambrose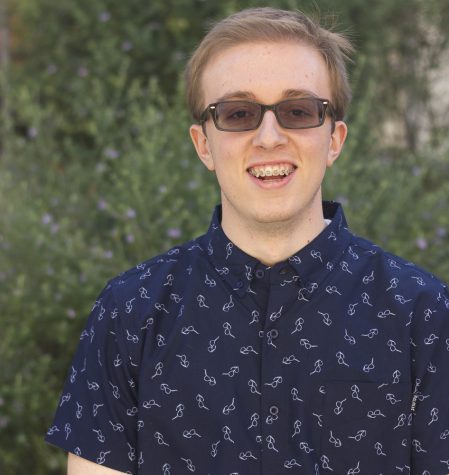 Photo courtesy of AS.
Year: Freshman
Major: English
As the current senator of Hope South, Ambrose appreciates how he has connected with residents during the course of the semester.
"Given this year's community in Hope South, it was really more than I could've hoped it could've been. I've really grown to love everybody, not just my floor, but the whole south wing of Hope," Ambrose said.
Although he hopes to improve the couches in the lobby and the elbow lounges for students, Ambrose feels Hope currently runs well as a dorm. As a senator next year, Ambrose hopes to maintain this efficiency among residents.
"I was really blessed to take up the position this year. I didn't want to do anything else, but I wanted to do it again for next year. Now that I'm able to, I'm just excited to think about things I want to do and how I want to grow in relationship with the RA's and the RD and really just take on the role even more," Ambrose said.
Horton South: Ella Corey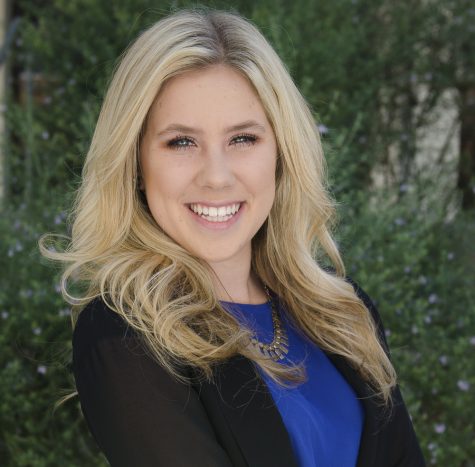 Photo courtesy of AS.
Year: Freshman
Major: Business
At the encouragement of her family and friends, Corey is entering into her position with the hopes of contributing to the Biola community. She was able to witness the impact that her AS senator had, and decided she wanted to take part.
"I love this community so much, and I really want to be a part of listening to people and making changes for them and really be that voice to represent people," Corey said.
Corey does not have any hard goals going into her position because she believes it might hinder her from listening to her residents. With SGA being a new institution on campus next year, Corey sees both positives and negatives. Even though there is a lack of guidance to look to from previous years, Corey sees this as an opportunity to start fresh and begin a new legacy.
North Hall: Zane Henderson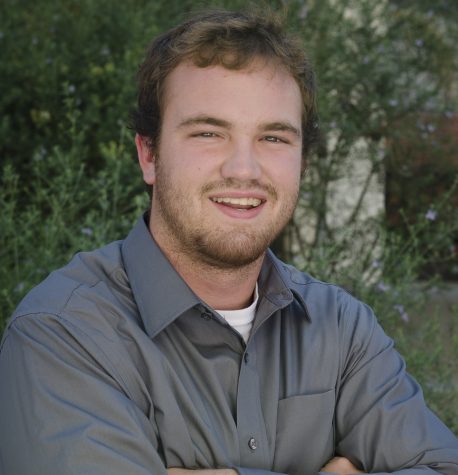 Photo courtesy of AS.
Year: Junior
Major: Political science
As the current Emerson senator, Henderson hopes to continue the dorm's legacy in North Hall with the two bottom floors with male residents in North Hall's opening year.
"I know that they're trying to create an Emerson-like community in the first two floors of the dorm," Henderson said. "They're trying to market it as that, and I think it would just be a great opportunity to carry some of the experiences that I've had at Emerson and as a senator to bring some experience to North."
With North Hall being a new housing presence on campus next year, Henderson looks forward to establishing new traditions in the dorm as well as contributing to the dorm's image on campus.
Sigma: Hannah Hoffman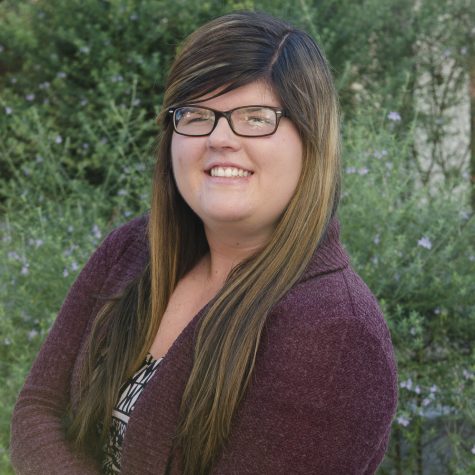 Photo courtesy of AS.
Year: Sophomore
Major: Elementary education
The curiosity to hear other voices on campus that might not be among the majority is what drove Hoffman to run for a senate position. She hopes to take her own knowledge and experience and apply it to her position and make changes wherever needed.
In looking forward to the changes that the creation of SGA will bring, Hoffman sees the most impactful change to be the stronger relationship between senators and the Presidents Administrative Circle members.
"That should be encouraging to students that they can speak about things they want to see changed and they'll be heard and I'll be able to voice that for them," Hoffman said.
But above all, listening to students is what Hoffman is excited for.
Stewart: Sophia Haumschilt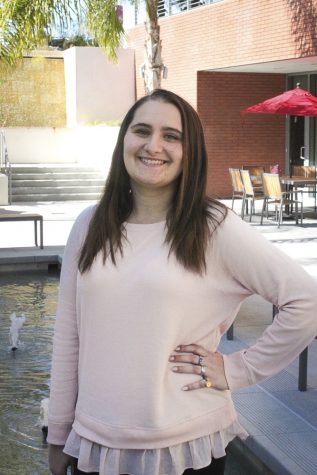 Photo courtesy of AS.
Year: Freshman
Major: Elementary education
As a senator, Haumschilt said she wants to bridge the gap between administration and students, as well as represent Stewart on campus.
"It's super exciting to have the opportunity to get the collective student voice and represent a building on campus. It's exciting," Haumschilt said.
Haumschilt said Stewart residents have a hard time voicing their concerns regarding dorm events. In looking ahead to next year, Haumschilt said she hopes her position will allow her to connect with residents and make their concerns known.
The Block: Olivia Bernstein (West Block)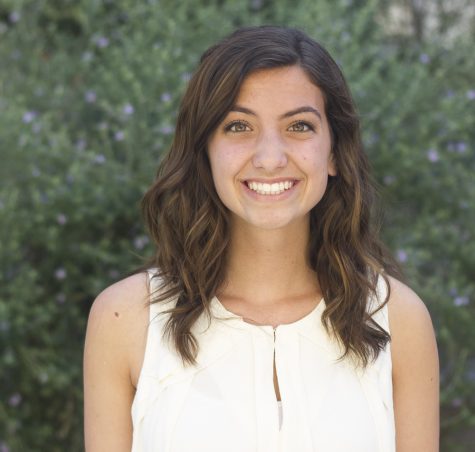 Photo courtesy of AS.
Year: Sophomore
Major: Chemistry
With the splitting of the Block, Bernstein is excited to get to know more about the students with less of a population to handle. She plans to go around every week to students to be available to them to make proposals much easier.
"I want to help people, be like, let them know that I'm available to help them with proposals," Bernstein said.
Bernstein plans to reach out to the West Block not only through rounds but also coordinate with the East Block senator for a food event near the pool as well as being available at Good Morning Off-Campus Community.
The Block: Austi Bankston (East Block)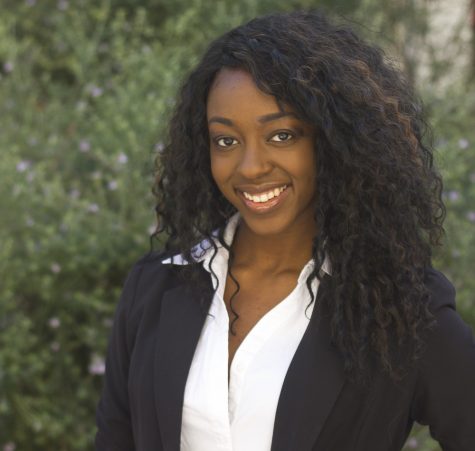 Photo courtesy of AS.
Year: Junior
Major: Business administration
After hearing instances from friends feeling unsafe at night due to limited parking spaces at the Block, Bankston wants students to not have to park on campus and walk home late at night.
"I've had friends worry that they have to park on campus and walk late after school," Bankston said. "It's more about safety issues and feeling more safe down there."
Furthermore, Bankston is excited about the recent senator position added in representing the Block and believes that the position will further represent Block residents in next year's SGA senate.
The Bluff: Lauren Helsley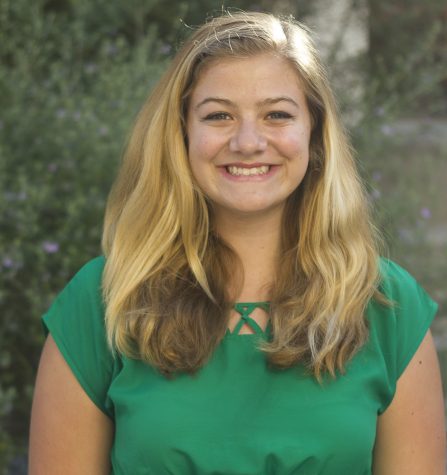 Photo courtesy of AS.
Year: Junior
Major:  Psychology and sociology
As a continuation of her responsibilities as an SOS leader, Helsley believes her role as a senator is to help students feel heard and fulfill their needs. She is also entering her new position aiming to be on a personal level with her constituents.
"The main goal is definitely to build strong relationships because I feel like that's something that I haven't had a lot of experience here with maybe senators and other people," Helsley said.
Helsley is approaching her part in the creation of SGA with excitement and is keeping an open mind about which direction the organization will take.