Senators allot funding for basketball tickets
Senators prepare for the possibility of hosting this year's GSAC Women's basketball semi-finals.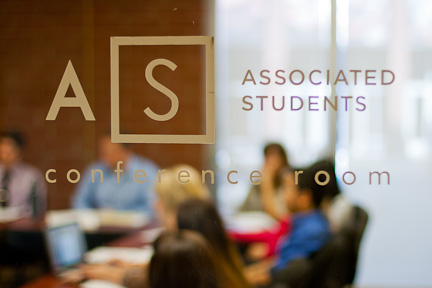 This week's Associated Students senate meeting began with proposals, followed by a debriefing of the 2015 SCORR conference from Alicia Miller Andre, coordinator of Multi-Ethnic Programs & Development. Senators discussed their mixed responses to the breakout sessions and drama presentation titled "Then & Now" during the conference and how it impacted them, providing feedback that will be used to improve future conferences and events.
The senators discussed the current plan for the coffee cart and Talon to rotate through different brands of coffee other than Starbucks until the students show a strong, positive reaction. Biola is trying to move toward finding a supplier that can provide coffees, syrups and other necessary supplies.
Senators talked about the school's wifi and the role of Information Technology, focusing on the need for students to contact IT when having difficulties with their computers.
Upcoming events include a Steakout during the home baseball game against William Jessup University on Mar. 7 and, tentatively, a women's basketball semifinal game at 7:30 p.m. on Mar. 6.
Proposals
Anders Corey, vice president of marketing and communications for AS, proposed $1,125 for senators to have supplies for senate voting parties on March 9 and 10 in an effort to encourage voting.
AS President Tyler Hormel proposed $2,000 for 400 women's basketball game tickets. The tickets would be available for students at the event on a first come, first serve basis if Biola hosts the GSAC conference semifinals. Once playoffs begin, the conference runs the games and charges $5 for students, which Biola usually does not charge.
Voting
Funding for Corey's proposal for senate voting parties was passed unanimously in the full amount of $1,125.
Funding for Hormel's proposal for women's basketball tickets was passed unanimously in the full amount of $2,000.
Hormel's proposal from last week's AS meeting for one senator to represent the Block apartments, instead of the whole Off-Campus Community, passed in a unanimous vote.
Funding for Andrew Bustos' Cultural Emergence Celebration, also proposed in last week's meeting, was passed unanimously for the full amount of $880.